This last weekend we had the opportunity to have a front row seat to the amazing Oregon Trail Rally which is one of the championship stops for the American Rally Association's yearly race series. Oregon Trail Rally (OTR) is the only 3-day rally on the schedule currently and starts off at Portland International Raceway in Portland, Oregon. Day 2 and 3 take the event out to the "Gorge" towns of Goldendale WA and Dufur OR respectively.
For those that don't know, stage rally is a motorsport where production cars are modified to race at breakneck speeds on loose surfaces such as gravel, dirt, and snow. These stages occasionally include tarmac such as the historic Maryhill Loops section of this year's OTR as well!
Antigravity Batteries is a strong supporter of all forms of motorsports including stage rally and we support several teams that were out at the race competing this weekend. Here is a quick rundown of the teams we support and how their weekends went.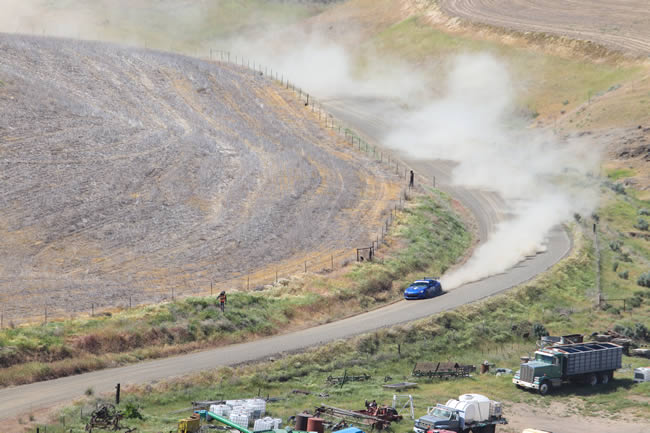 Tim Wickberg & Matthew Trott
2016 Subaru BRZ, ATX30-RS Battery, Colorado
Topping off our list we have Tim who won in the limited 2WD class. He is a very consistent and calculated driver who has a major focus on finishing the race clean. This paid dividends at Oregon Trail Rally this year with his only major breakage being a driveshaft coming into a time control which they were able to replace without much issue on their way to their class win. Check them out on Instagram.
https://www.instagram.com/vertical418/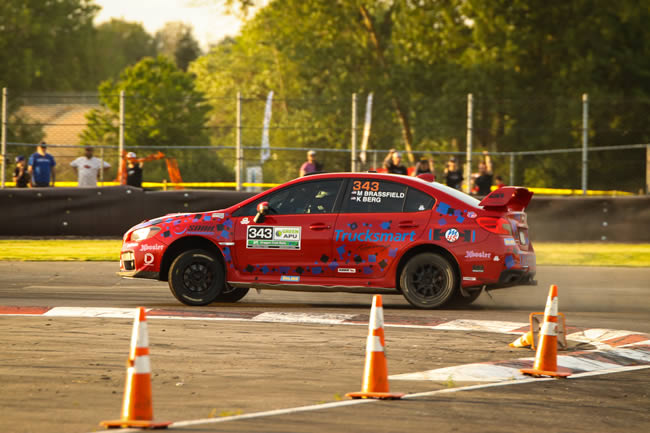 Matt Brassfield & Kristi Berg
2016 Subaru WRX STI, ATX30-HD Battery, Grass Valley CA
Matt ran a smooth and consistent race, most of the time they were battling heat related issues like most teams out there this weekend. We saw high temps with little to zero overhead coverage, that combined with miles of flat out driving is hard on any vehicle. Matt slid into 4th place in Limited 4WD just behind Lucy Block.
https://www.instagram.com/mattbrassfieldrally/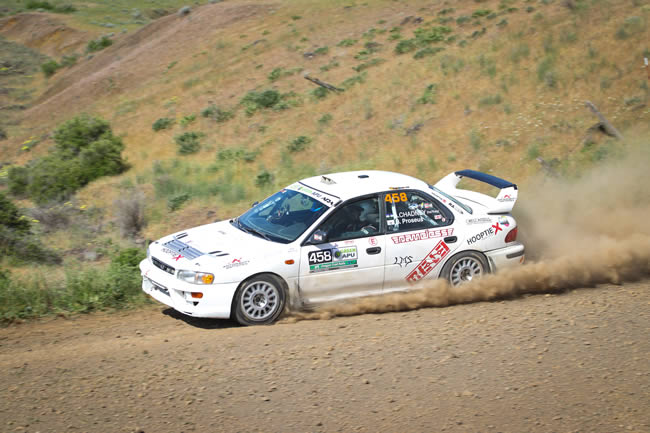 Alex Chadney & Bryce Proseus
1995 Subaru 3.0RS, ATX30-HD Battery, Redmond OR
Alex had a rough weekend; after looking fast on the tarmac stages at the Portland International Raceway Alex suffered an engine failure. With the unique engine his car operates on it seemed unlikely for them to be able to secure a last minute replacement but they wound up finding one and he and his crew got the engine swapped overnight to be able to hit the stages Saturday morning. After a few stages the used overnight replacement engine also gave up the ghost, ending their rally for the weekend. Alex and Bryce were looking fast and it's always unfortunate to end your race this way after so much effort.
https://www.instagram.com/chadneydrallyteam/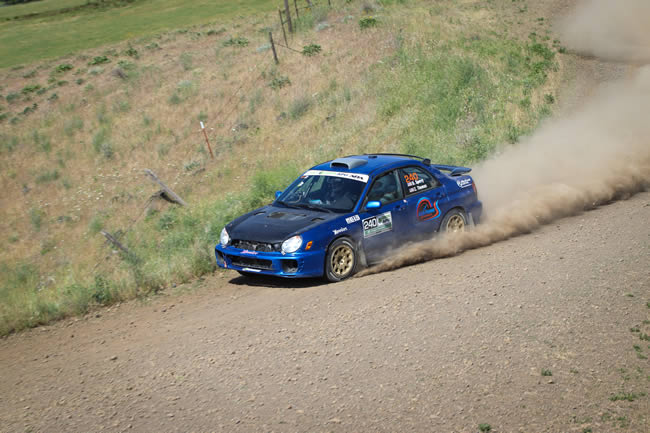 Daniel Sperry & Zachary Thomas
2002 Subaru Impreza, ATX30-HD Battery, Vancouver WA
Daniel, who runs in the same class as Chadney, was actually posting times ahead of Alex all weekend. Daniel ended up having a ball joint failure on stage at speed that put them off into a ditch ending their race. Daniel was able to go back and repair the car to drive it off of the stage after the other racers were through. Unfortunate end to his race for the weekend.
https://www.instagram.com/xxneverliftxx/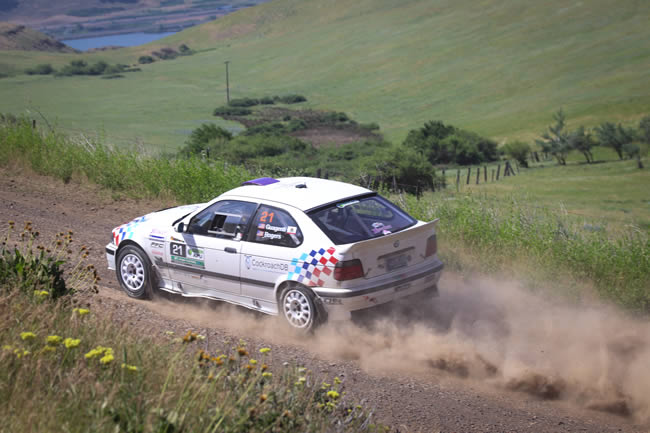 Peter Guagenti & Michelle Rogers
1995 BMW E36 Compact, ATX30-HD Battery, Bel Marin Keys CA
Peter had some killer times in the early stages of the race. He looked killer on the historic Maryhill Loops stages climbing to the sky. Unfortunately, near the end of Saturday Peter had a rear suspension component fail on him and they were not able to effect a repair in time to get back out on the stages and therefore called their weekend short.
https://www.instagram.com/peterg021/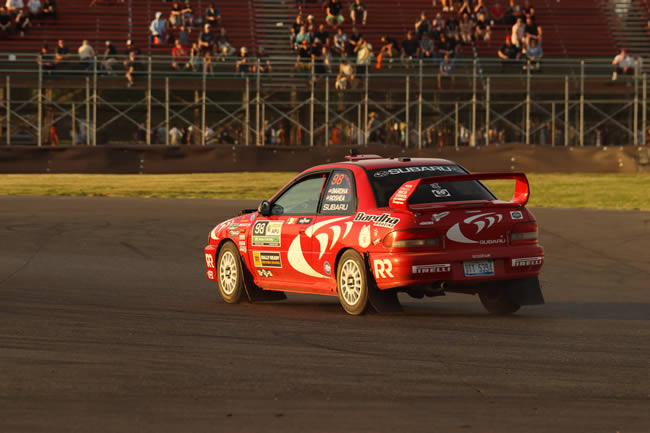 Ele Bardha & Corrina Roshea
2000 Subaru Prodrive GC8
Bardha racing had a rough start to their race with a blown engine at the first stages at Portland International Raceway. It was a bummer not seeing this Prodrive built machine out in the dirt but he has assured us that he will be back stronger than ever.
https://www.instagram.com/bardharacing/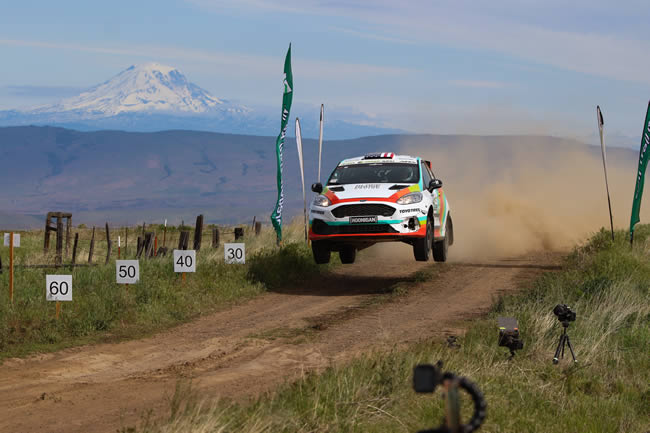 Lia and Lucy Block & Rhianon and Alex Gelsomino
The Block ladies absolutely ripped it up this weekend. I think they came with something to prove, Ken won this race last year after all. Lucy was on point and dialed in all weekend in her Rally3. She wound up taking her first ARA podium with a 3rd in class finish. Lia was on an absolute tear all weekend, smashing one stage time after another. On Sunday she cut something like 2 minutes of time to take home first place in the Open 2WD class just 2 seconds ahead of local Dave Clark. Lia is an absolute beast behind the wheel and will absolutely be one to watch out for.
https://www.instagram.com/liakblock/
https://www.instagram.com/mrslucyjonesblock/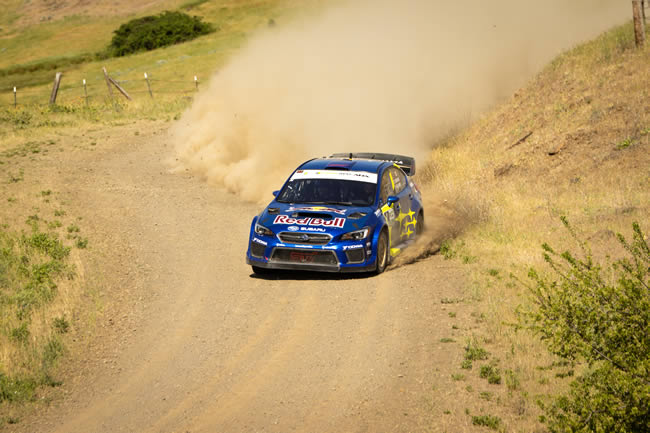 Brandon Semenuk & Keaton Williams
This was Brandon and Keaton's race to lose, coming in the favorite to win in their factory backed 2021 Subaru Impreza WRX STI. They ran a consistent and clean race keeping both Jeff Seehorn and Sam Albert in their proverbial dust. It comes as no surprise that these two set the distance to beat this weekend at the famous Boyd Jump stretching their jump to an astounding 120 feet of air time!
https://www.instagram.com/brandonsemenuk/