WE JUST CHANGED THE POWERSPORTS BATTERY FOREVER…
Meet the New RE-START Series: the FIRST battery ever that won't leave you stranded!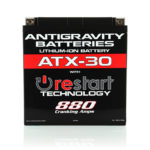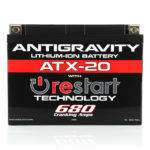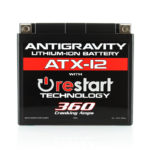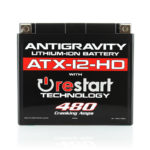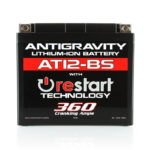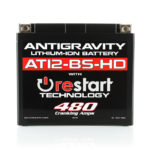 What is the RE-START function?
World's First Battery with Built-in Jump-Starting
The RE-START function is essentially the world's first built-in Jump Starter. Our one-of-a-kind RE-START Technology intelligently monitors its voltage and will put itself to sleep if it senses over-discharge, yet amazingly saves just enough reserve energy to start your vehicle. For example you left your motorcycle lights on overnight – normally a dead battery emergency, but not with the restart function. Simply press the RE-START Button located on top of the battery to start your vehicle and drive away. No need for Jumper cables, Booster Pack or assistance.
The ONLY battery that won't leave you stranded.
Complete Battery Management System
Not only does the RE-START battery save riders from dead battery emergencies, it is the first powersports battery to offer a full onboard Battery Management System (BMS). Our new RE-START Batteries offer a true BMS, with full time Lithium Cell Balancing, Low-Voltage Cut-off, Over-discharge/ Over-charge protections and temperature protections. These features create the longest lasting, most reliable Lithium battery on the market.
First Motorsports Battery with low voltage cut-off & full BMS built-in.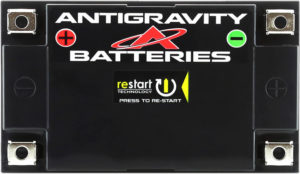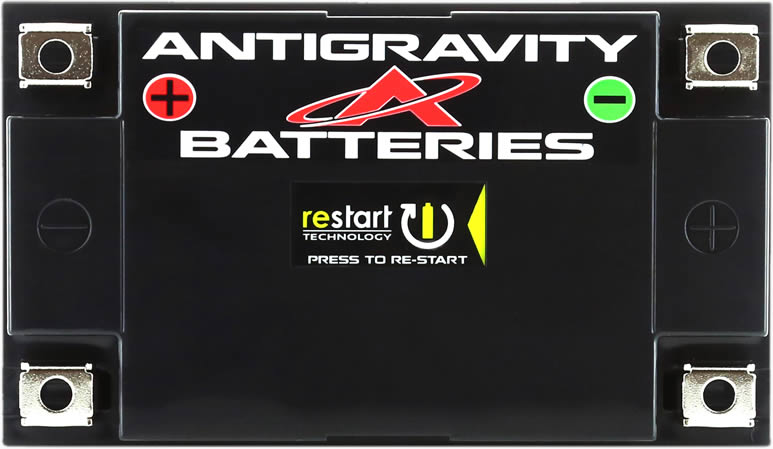 Easy Installation, Fits More Models
All the RE-START batteries feature our new 4-terminal post design allowing easy installation and fitment in any vehicle. Now there's no need for the left or right negative terminal options that our original OEM Battery line offers. With our new RE-START batteries, one size fits many models which means less stock for dealers to carry since it fits vehicles with either right or left side terminals.
Smallest, Lightest, Most Powerful lithium motorsports batteries made.
THIS IS THE FUTURE OF BATTERIES
Antigravity RE-START Series