There's a world of adventure out there, and it all starts with the Overland Expo. From classes to vendors, this 4×4 lover's dream happens twice a year, taking place on the West and East coasts. We got to experience the Overland West Expo in Flagstaff, Arizona, and boy, did we have fun getting our hands dirty.
The event is a melting pot for adventure seeking advocates from around the world that all come with one thing in mind – to discover the latest innovations and the coolest outdoor toys, like: roof-top tents, 4×4 rigs, solar panels, and of course – Antigravity Batteries to power every moment.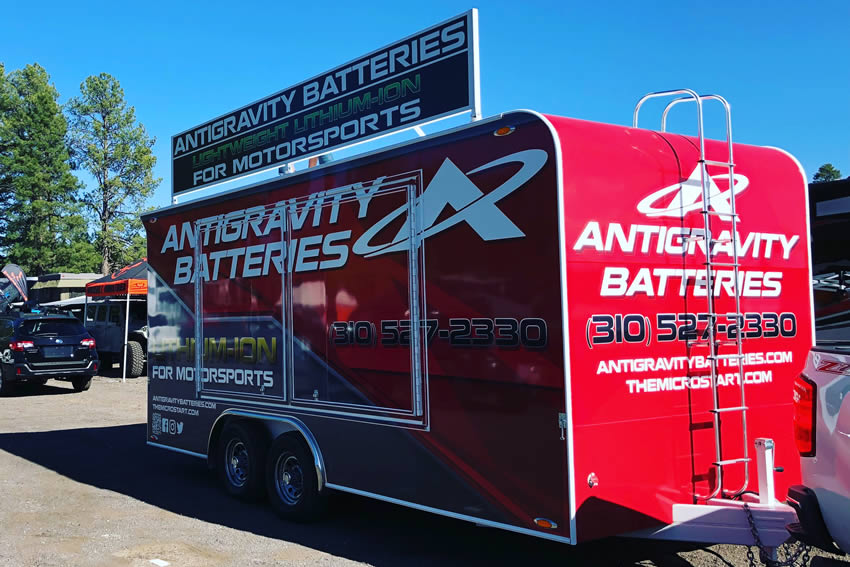 We saw some amazing Sprinters at this year's expo, but this fiery 4×4 by Van Compass really caught our eye. Featuring a Striker 2.0″ lift system, off-road tires, sleeping quarters and all the power you need to tackle any terrain, this adventure van is ready to take you anywhere, anytime.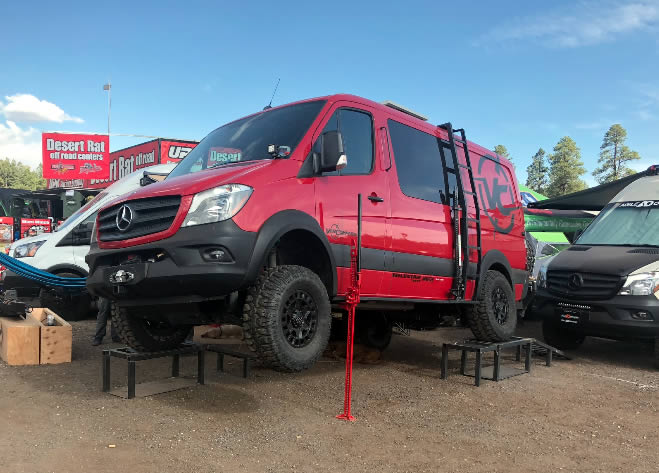 The beauty of this gorgeous Tomahawk by RoamR had everyone stopping in their tracks. Fully-equipped for the even the most remote safari excursions, this mean-machine comes loaded with every outdoor upgrade you can imagine, and even provides comfy sleeping quarters by Freespirit Recreation.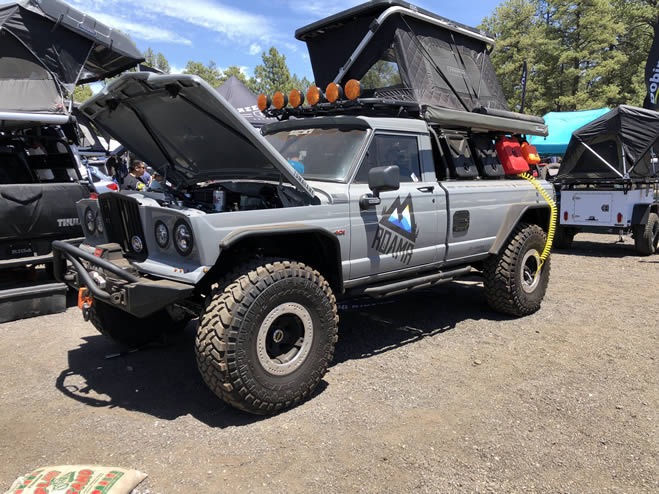 The KTM crew was there with an entire fleet of adventure bikes for expo-goers to get a taste of the off-road handling and nearly unstoppable capabilities of their newest lineup. Designed for everything from everyday use to outdoor excursions – they make the perfect bike for those of us who like to go from pavement, to gravel, and beyond.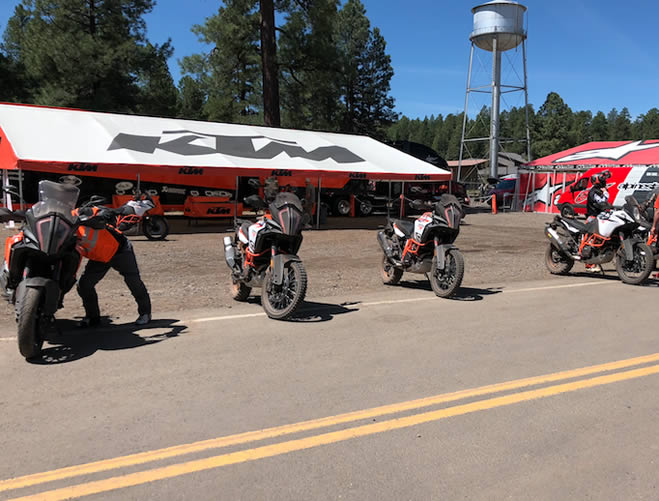 FOX brought their A game and showcased some of their best performing off-road shock technology. With options designed for whatever off-road adventures you have in mind, the FOX Factory provided visitors with a technical look at how their products raise the bar to make sure your off-road adventure is nothing but smooth sailing.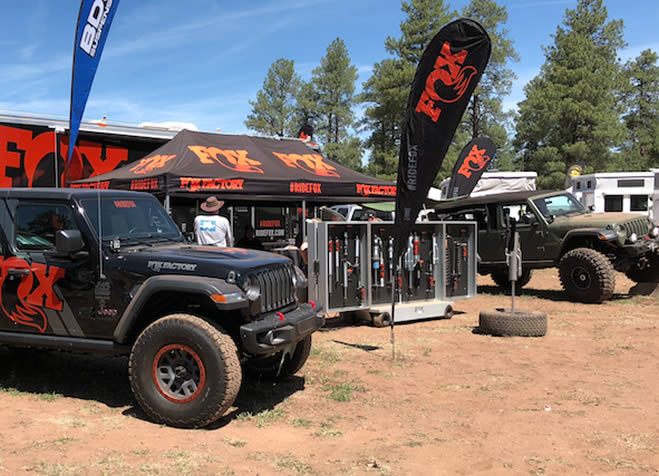 With another Overland Expo West in the books, we can only imagine what the Overland Expo East experience has in store. Make sure to stay updated on everything Overland, and we'll see you this November 9th – 11th in Ashville, North Carolina!