Antigravity Batteries is proud to announce that we will continue to sponsor Monster Energy Kawasaki Racing MXGP Team for the 2020 FIM Motocross World Championship! The Championship-winning team will run Antigravity Batteries AG-801 for their Kawasaki KX450-SR!
Here is a breakdown of Kawasaki MXGP team's first practice session and their plans for the 2020 domination!! This practice session was actually a race (national level), but for our superstars at KMXGP, this was just another day of practice!
Five weeks prior to the opening round of the FIM MXGP World Championship, several major teams were present at the race, the first opportunity of the season to ride under racing conditions. It was the first time this race has been part of KRT's winter preparation and proved a useful shakedown.
Clément Desalle enjoyed a strong ride up the leaderboard to fourth in the MX1 race, setting similar lap times to the leader on the rough sandy track of Riola Sardo.
Romain Febvre was content to enjoy track time as he felt the inevitable effects of arm-pump following the long winter break from racing.
Neither rider got a clean run through the fast opening turn in the Superfinal as the 450s were handed the outside gates, and they each used the race for training purposes. The team will take in one more race at Lacapelle Marival in France next month as they continue their preparation for the world championships which begin at Matterley Basin in southern England on March 1st.
Clement Desalle: "It was good to be back behind a starting gate, and it was nice to discover a nice and natural track here in Sardinia. My start was decent, I was sixth and came back to fourth with a good feeling on the bike; I felt good physically and enjoyed riding the bike. The start of the superfinal was tough as I had to avoid several riders who crashed in separate incidents; now we'll continue to work in Belgium and Spain plus one more race at Lacapelle Marival before the GPs."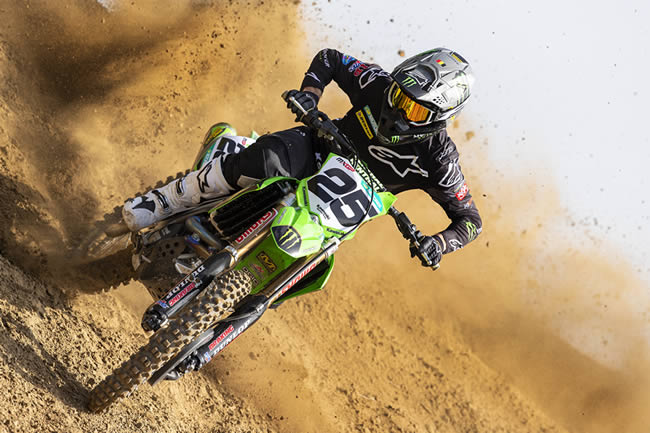 Romain Febvre: "It's a great feeling to be back racing after such a long break! I knew coming here that I am still working on my speed but that's normal at this stage of the season. Physically I was OK though I suffered some arm-pump in the first race and then in the second one it was carnage at the first corner; I made a small mistake during the race but my speed was coming back all day. I know what I have to work on and since the beginning of this month I can train every day on the bike so we'll stay here in Sardinia for a few days before heading to our final warm-up race."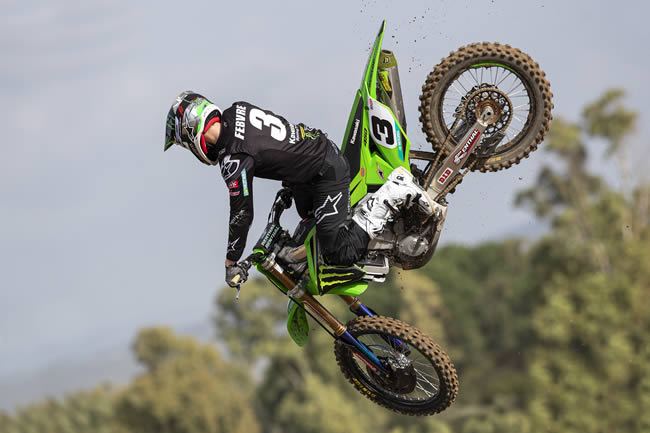 Antigravity Batteries-sponsored Monster Energy Kawasaki Racing MXGP Team is ready to take on the FIM Motocross World Championship! Round 1 gets underway at its traditional season-opening venue, Matterley Basin, Great Britain on March 1st, 2020.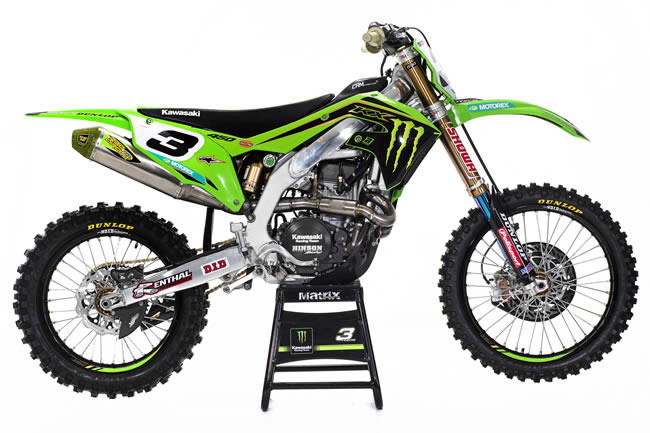 KAWASAKI MXGP EUROPE TEAM
ANTIGRAVITY POWERED
Check out the AG-801 Lithium Battery powering Monster Kawasaki MXGP Team.