AG-801
Small Case Lithium Battery
At a very small 4.25 x 2.25 x 3.75 inches (LxWxH to top of terminals) this lightweight motorcycle battery offers extreme power in the most compact size in Lithium Motorsport batteries. The Antigravity AG801 weighs only 1.56 lbs and is best used for applications where extreme weight loss and ultra compact size are desired. The loss of large amounts of weight allows for faster acceleration, shorter braking distances, better overall handling and even mileage improvements – all beneficial for the everyday rider and racer. The AG-801 Lithium battery can be used for bikes from 600cc street use and 1200cc race use.
From Everyday Riders to Pro Racers & Teams
The Monster Energy Kawasaki USA and Europe SX/MX/MXGP teams, as well as many other top teams use Antigravity Batteries.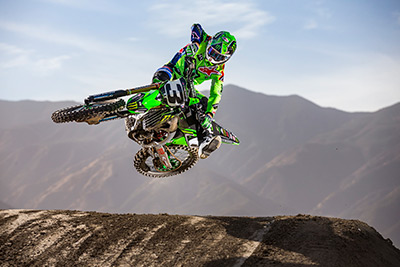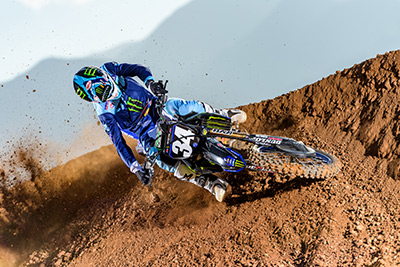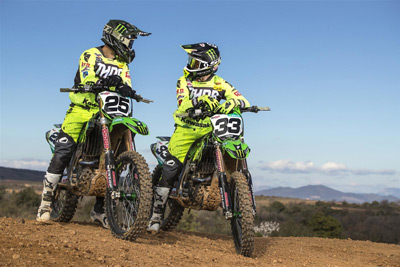 Ultra-Lightweight and High-Power Lithium-Ion Motorsport Battery.
Most Compact of Lithium Motorsports Batteries available (great for racers and custom builders).
Adhesive-Backed Foam Included for EASY INSTALLATION.
Can hold a charge up to a year provided there are no "Parasitic Drains" (accessories that draw power when bike is off (i.e. alarms, ECUs, iPods, GPS, heated grips, etc).
Large all-brass terminal design.
Can be installed in any orientation.
No highly toxic materials like Acids or Lead.
No fluids to leak and damage the vehicle.
3-Year Warranty (view our Warranty page for details).
Capable of every day use in bikes up to 750cc.
Great for use in all enduro bikes used for trail riding up to 750cc.
Race use for Enduro and MX electric start bikes up to 1000cc.
Race and Track Day use in motors up to 1200cc. (High Performance motors should use Antigravity Batteries AG-1201.)
Custom builds like cafe racers or small bore customs up to 800cc. (Please note if you use older classic bikes from mid 1980s and earlier you should update the charging systems to a modern voltage regulator.)