Last weekend at Laguna Seca was more than cars; it was about stories people have lived through all these years racing around Laguna Seca. Rolex Monterey Motorsports Reunion is the most significant event for the Monterey Classic Car Week, with over 35,000 people visiting the track for the classic race weekend.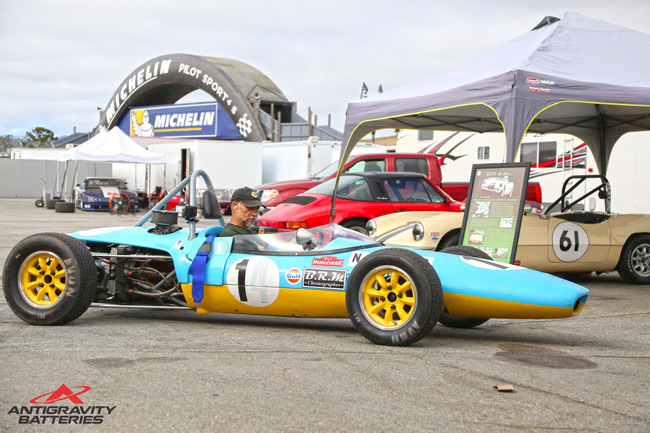 IMSA (International Motor Sports Association) celebrated its 51st anniversary of premier car racing. The event included over 14 race groups. The 14 different run groups covered everything from pre-1940s race cars to Formula 1 cars to modern-day prototypes; three also included substantial IMSA race cars.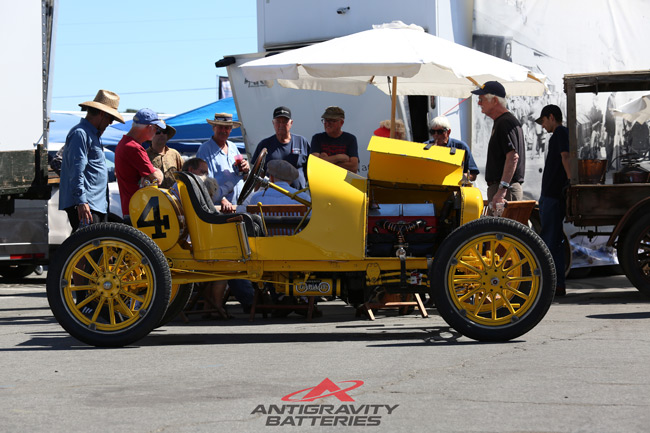 Group 5A included IMSA GT cars from 1973-81; Group 7A included IMSA prototypes including GTP, WSC, LMP, and Daytona Prototypes; and Group 6B included IMSA GTO/GTU machines from 1981-91. A total of 550 cars raced around the iconic CorkScrew and claimed their need for speed last weekend. Each car was very different in terms of performance, engine size, and the era of technology, yet they all had something in common, RACING! Racing at its best!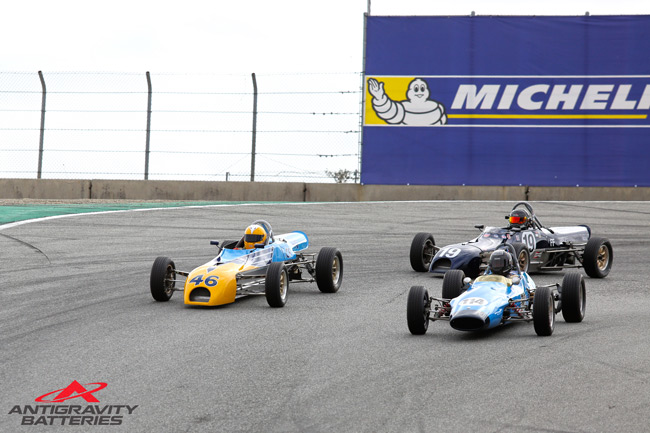 We found another thing that was shared across all the race groups. We found out that people across the globe were using Antigravity products. Over 22 race cars on the grid were using our products such as the ATX-12-HD in the Master Historic Formula One car and XP-10-HD Micro-Starts for jump-starting cars from Pre-1940 Sports racing.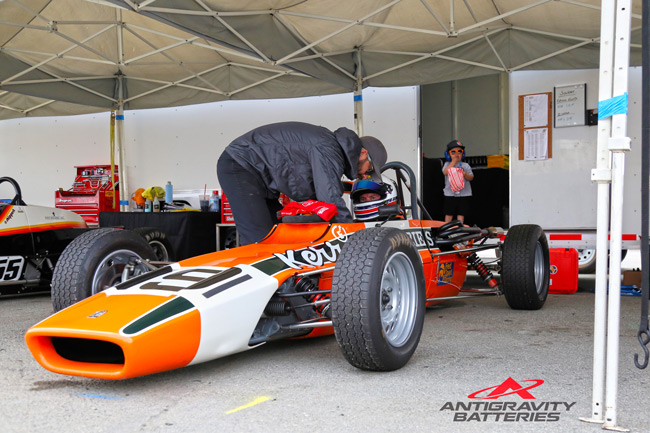 During our hunt for speed and performance, we also ran into the guys from VONNEN, a start-up from Silicon Valley that specializes in electrifying performance, quite literally. Yup, VONNEN has come up with a new style of turbo, but this one has absolutely no lag whatsoever. How? Well, it's an electric turbo which can boost up a car's performance by 150 hp! Yup, you did read it right the first time: 150 hp! VONNEN's 911 Turbo Charged Carrera was something to be worried about on a track day! Our Antigravity GT3 RS wasn't even worried about lap timings!
---
RACE CARS
ANTIGRAVITY POWERED
Most popular Antigravity Batteries products used at Laguna Seca last weekend: