Antigravity Batteries Lithium Ion Battery with Restart Technology
ThumperTalk put our game-changing RE-START battery to the test! They spent several months riding with the Antigravity ATZ10-RS lithium battery installed in a KTM Enduro R. Those dual sport bikes don't have a back-up kickstarter, so our exclusive RE-START technology was an appealing feature of our new RS battery line for motorcycles & powersports vehicles. TT just published their review on the ATZ10-RS battery's performance and their experience with its emergency restart function.
"Over the last several months of riding with my Antigravity Batteries RE-START lithium ion battery, it's been flawless.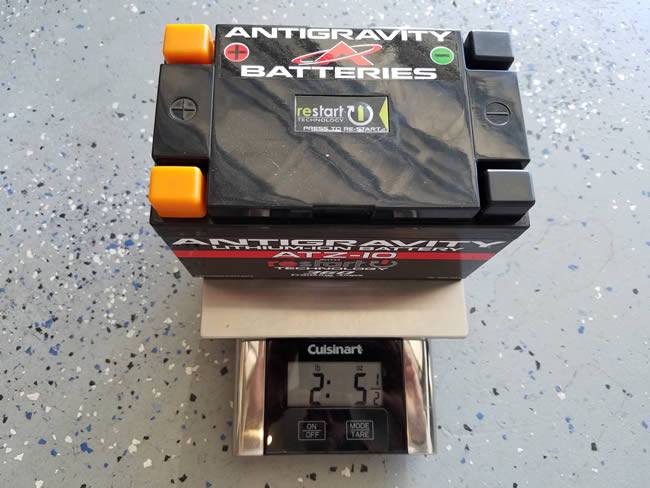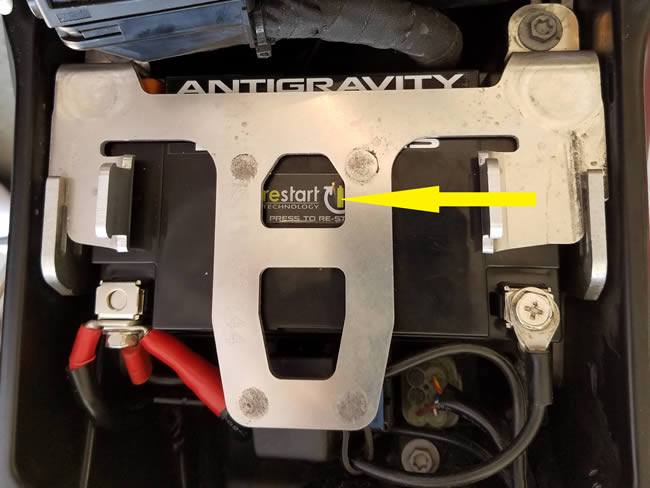 Pros
Huge weight savings over lead acid (2.5lbs vs. 6.625lbs).
Faster starts because of stronger cranking power.
Smart technology that keeps you from being stranded.
Smart technology that extends battery life.
Flexible 4-terminal design.
Cons
Until remote RE-START button is released

[coming soon!]

, for some bikes, getting to battery RE-START button could be challenging.
If you want the weight savings that lithium ion batteries offer, but without the risks of being stranded from being over discharged, Antigravity Batteries RE-START battery is not only a good choice, being the first of its kind, it's your only choice."
Check out the Full Article to see everything they have to say.
THUMPERTALK TESTED
ANTIGRAVITY POWERED
Learn more about our ATZ10-RS Lithium Battery.