The August issue of Dirt Wheels magazine is on sale now at your local newsstand, including a product review on our Micro-Start XP-1! Grab a copy of Dirt Wheels and check out their product evaluation "A tiny electrical miracle", or to subscribe on their website.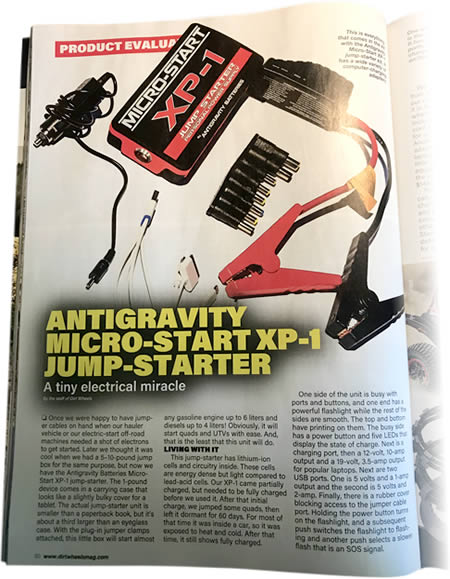 "Once we were happy to have jumper cables on hand when our hauler vehicle or our electric-start off-road machines needed a shot of electrons to get started. Later we thought it was cool when we had a 5–10-pound jump box for the same purpose, but now we have the Antigravity Batteries Micro-Start XP-1 jump-starter."
Update Aug 6: Now you can read the whole article online here.