Race Report by Chase Mankin
I just kicked off the season with a BITD [Best in the Desert] race and am excited 4WP is going to sponsor this mini series for us youth racers. The Parker 250 is the first of the 3 races for the season. I entered in the stock 570 classes as well as the limited stock 170 class.
The first race of the day was the 570 class. There were 14 kids on the line. We had a 12 mile loop and 45 minutes. I was the first off the line and had a clean fast race. We wound up doing 4 laps which put a lot of us on E at the finish line. I finished first despite losing a rear axle. Super excited for winning my first desert race.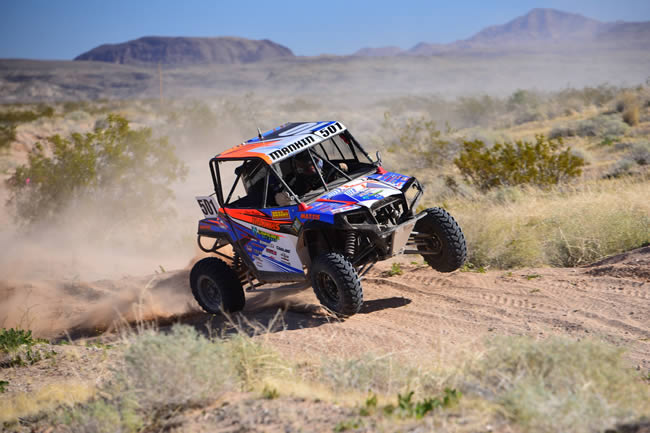 In the 170 class, there were only 6 racers on my line since they made a limited stock class. However this class allows me to race my single seater, dual a-arm car. But, it's a smaller class and I'm not able to run up against some of the kids I have been racing with for the last 2 years, which is a bummer. I was off the line quick, with the right and best clutch set up, proper gearing, sticky tires and quick reflexes and had a good battle to the first corner. Keeping the pedal on the right down and braking late gave me the entry to the corner and taking the hole shot. I had a good clean race and despite having a lot of slower traffic out there , I made enough moves and kept the car on 4 wheels to take the checkers.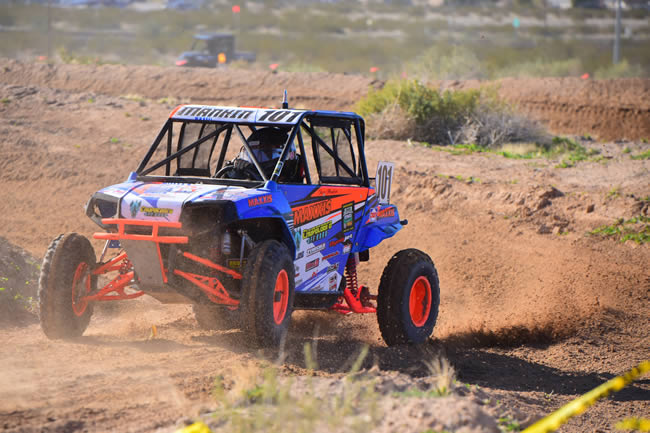 Next weekend I'm off to Primm for the 1st round of the WORCS [World Off-Road Championship] Series. I'll be running both cars again. Hoping to keep the momentum going and looking forward to another race weekend.