It was a challenging weekend, but our Antigravity Sponsored rider Logan Huff learned a lot from it. What was the weekend about, well here is an inside story on it by Logan Huff himself.
Very excited with the Huff racing crew's performance this weekend! The Fasst Company / Motorsportloan.com YFZ450r was working flawlessly! My fitness was great, the hard training has been paying off! I felt great and confident on race day!
I didn't get off to an amazing start. I really need to practice starts. I was 9th out of the gate and tangled up with Ricardo Gonzolez in the first turn. Luckily no crash, we both had stalled the quads though. I put my head down and got right to work.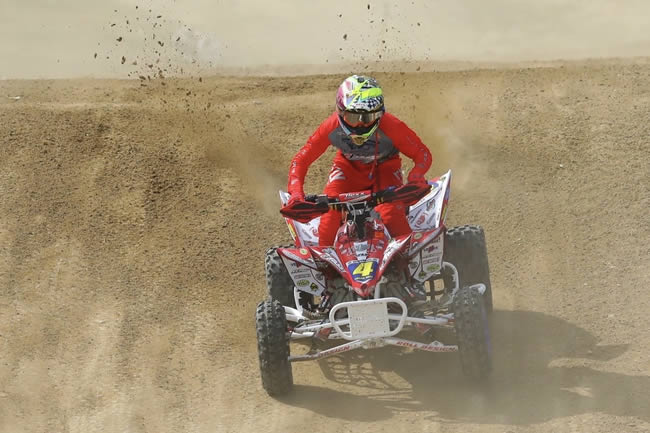 I made my way into 7th by the 2nd lap, then 5th in the 3rd lap. I had my eyes on Travis Damon(4th) and Evan Spooner(3rd) running 3rd and 4th. I was reeling them in so I did what I could to study where I made up time. In the meantime Damon got around Spooner and was pulling away so I had to hustle. I'm glad I observed strategically because I was only behind Spooner for a few turns and I made the pass. I had my sights set on Travis, and I came around a corner and there was Beau Baron on the side of the track. He'd suffered a mechanical issue.
This put me in a podium position but it wasn't enough. I could taste that silver medal as I closed the gap on 2nd. I made the pass on Damon in the same stretch I passed Spooner on. Damon put up a fight and we were side by side off the lip of the step up. FULL SEND. I wish someone caught it on video. I heard from spectators it was the pass of the race. Pretty fun!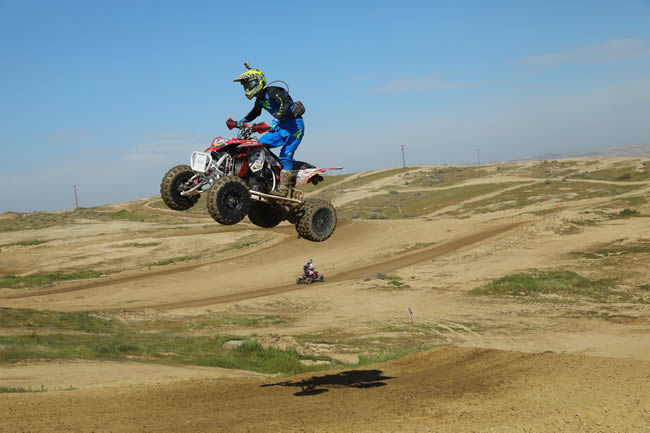 With only one lap after this one, and I still had to make a pit stop for gas! I did all I could to open the gap up in a lap, but it wasn't quite enough. As I pulled out of the pits Damon had a little more speed than I did and overtook me before the next turn. I kept telling myself to be patient and keep him honest. I didn't want to get too desperate and make a mistake to take away any future opportunities. I was able to make the pass when I least expected it about 2 minutes before the checkers.
My first 2nd place finish in WORCS Pro. What a race!? That was a battle to work up to 2nd and some of the most fun I've had on a track in a long time. Really need to improve my starts though. That way I can ride with Mike Sloan and Beau Baron from the beginning of the race. Onto the next one in Lake Havasu City at the Crazy Horse Campgrounds!