Race Report by Purvines Racing
Round 2 of WORCS in Taft, CA shaped up to be a diverse one for our riders. The team was ready for the second and final race in Taft for the year. Though the track was prepared virtually the same, mother nature had other plans. Saturday qualifying and practice ended up being a very slick and wet one for our riders. It took a level of diversity to handle the conditions with maturity and respect. Riders were going down left and right and was a toss-up for the outcome of qualifying for both Mason Ottersberg and Tyler Lynn.
By Sunday morning the sun was shining and the track shaped up to be a fast and raceable layout. Justin Seeds, Mason Ottersberg, and Tyler Lynn were all ready to take on the 2-hour challenge against the nasty square-edged conditions Taft is known for.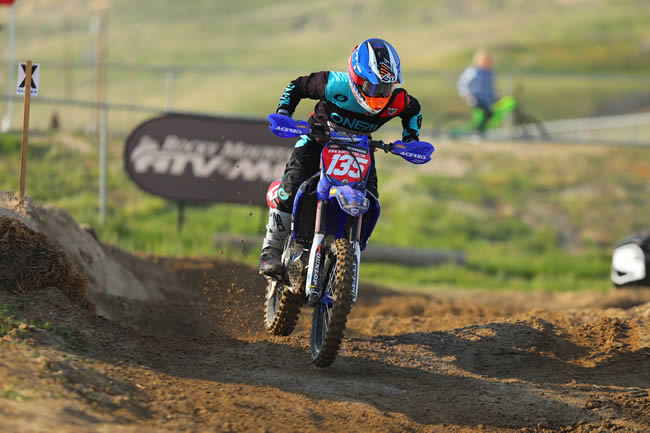 Mason Ottersberg — 2nd Place Pro 2
Mason Ottersberg has been putting on a very impressive performance this year. Although there are things he is looking to improve upon, we can see he has a bright future with us. He was able to prevail during the wet conditions winning the pro 2 qualifier on Saturday. Sunday he struggled to get a good start and during the race found himself 50 seconds back behind the leader and turned it around by getting himself just 7 seconds behind the leader finishing 2nd in pro 2. He has extended his point lead going into round 3.
"I am frustrated with how my first half of the races have been, but I know what needs to be worked on and hope to clean it up and put a better package together throughout the race. I am fit and know I can run down these guys if I can just get some better starts."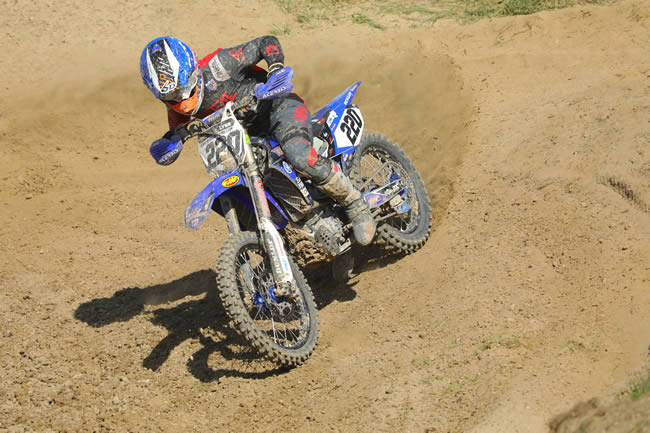 Tyler Lynn — 1st Place Pro 2 Lights
Tyler rebounded from his crash in Taft two weeks ago and came out swinging. Winning his Saturday qualifier and also dominating his class on Sunday. No doubt he will be a top pro in the future and we are excited to be with him through the process.
"I pushed hard to the finish and had pulled around a 40 second gap on second. Super pumped to win my round 2 and come out with an extended points lead. Definitely couldn't do it without all of our amazing sponsors!!"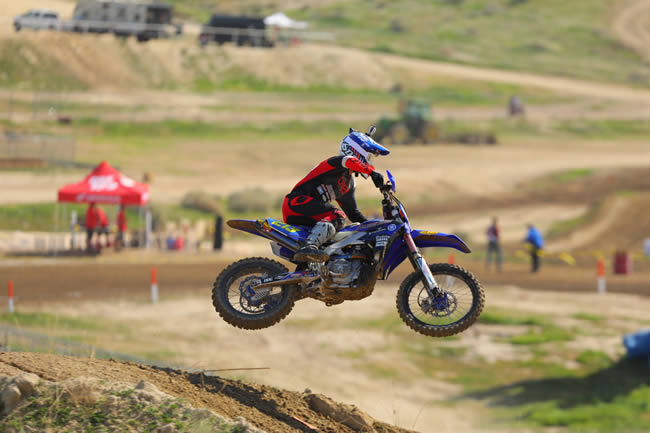 Justin Seeds — 5th Place Pro
Justin made some big changes to his bike setup coming into round 2. We can see he is starting to get more comfortable again after his performance during Sunday's pro race. He showed some solid speed again and we are doing everything possible to help him fine-tune his program to see he can reach the podium.
"I dropped back to 7th at one time but pushed hard and stayed on two wheels to finish the day in the top 5 with a 5th place. The team and I are making changes to get me more comfortable out there and it's paying off."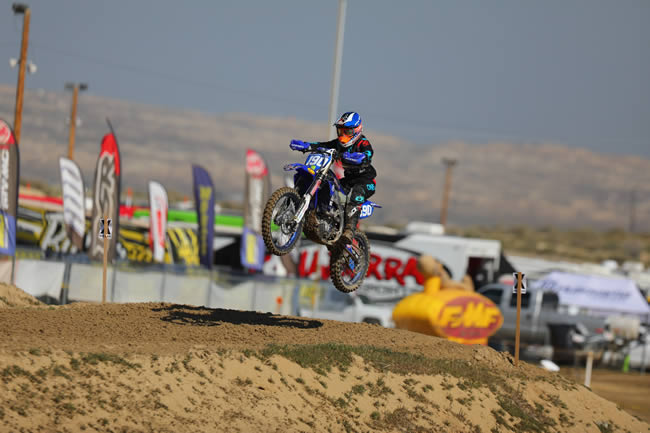 Sharon Mowell — 2nd Place Women's Pro
Sharon has been improving her GP skills every weekend and she has been a quick learner. Her second podium in a row this year and she is looking to keep the streak going.
"A weekend well needed, started raining while we were lining up which is my type of terrain liking. Evens out the playing field right off the bat. I got ahead of second and didn't look back, gapping her throughout the last lap I came into the checkers in a solid second. Fun and sloppy race."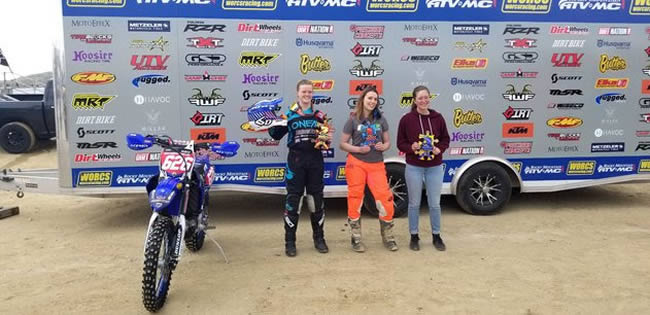 Caitlyn Kurtz — 2nd Place Women's Expert
Caitlyn Kurtz is one of our support riders and she has been progressing very well. Our goal is to take her all the way to the pro women's class in the coming years. She has a lot of natural talent that makes her easy to coach as we race throughout the years.
"Saturday morning was my first WORCS race ever. I had a mid pack start but was able to catch back up to second place within the first two turns of the race. From there I had a great race and did what I could to keep up with the leader. I was able to stay in striking position, about 4 to 8 seconds back for the first few laps, but just couldn't quite get in position to pass. I kept a steady position for the remainder of the race and ended up with a second place finish in the Women's Expert class. I found that to compete better at this level I really need to work more on my conditioning."
PURVINES RACING
ANTIGRAVITY POWERED
Check out the AG-801 Lithium Battery powering Purvine's Racing.