Antigravity DC-300H
300Ah 12v Lithium Deep Cycle Battery with Built-In Bluetooth Monitoring
ANTIGRAVITY BATTERIES are the most advanced Lithium Batteries currently on the market, and have been leading the way since 2010. We are also the first company to offer batteries with integrated Bluetooth Tracking! Our new Lithium AG-DC-300H Deep Cycle Battery comes with a first-of-its-kind Bluetooth Monitoring App so you can easily check the battery's status using your Phone, Tablet, or Computer.
Along with real-time Bluetooth Monitoring, Antigravity Deep Cycle Batteries are made with Grade-A UL Listed cells and a state-of-the-art Battery Management System (BMS) to ensure the battery will provide you with years of the safest operation, highest performance and greatest satisfaction.

The intelligent DC-300H Lithium Battery is designed for use in Deep Cycle applications and as a direct replacement for Lead/Acid Deep Cycle Batteries. (We also offer models with higher Amp Hour capacities.)
The lightweight Antigravity DC-300H excels in Deep Cycle Applications such as uses in Recreation Vehicles (RVs), Vans, Van Life, Utility Trucks, Emergency Vehicles, Boats, Trolling Motors for Boats, Backup Power Supplies, Off-Grid Applications, Camping, Uninterruptible Power Supplies (UPS), Emergency Lighting, Alarm Systems, Photovoltaic Energy Storage Systems (Solar), Ham Radios, and many other uses where ultra lightweight, high amp-hour capacity and long-lasting durability are required. Take us on your next adventure!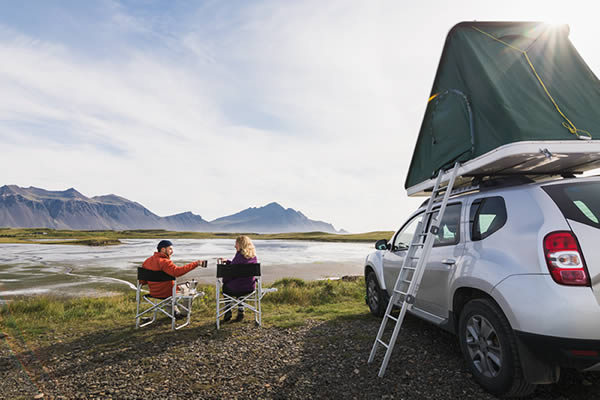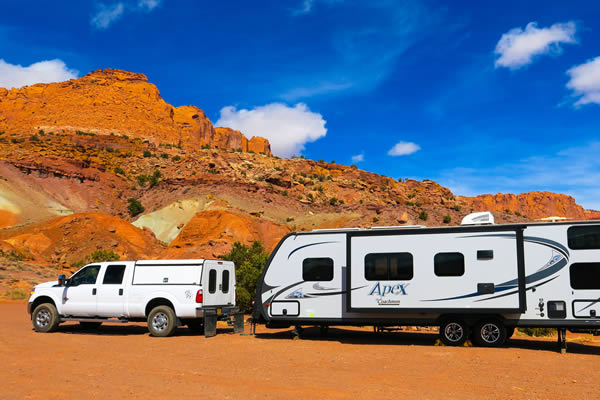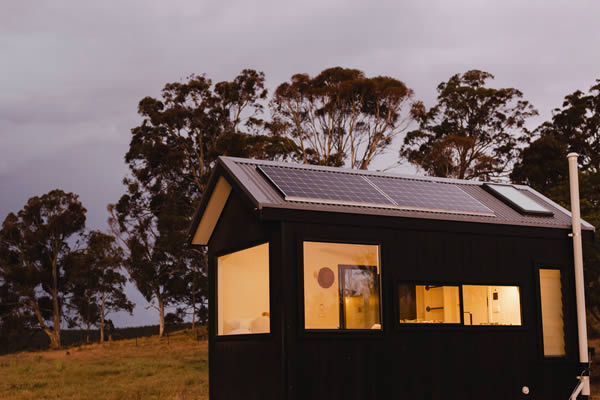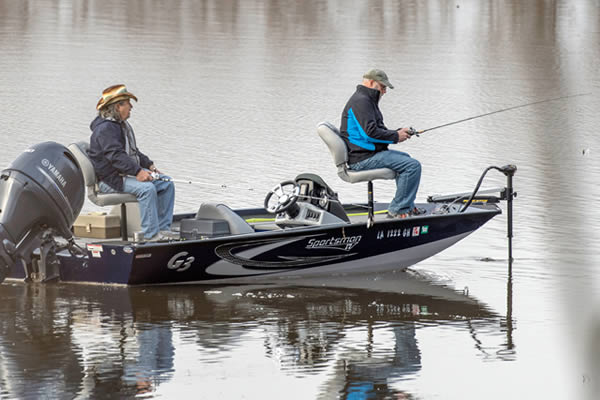 Bluetooth App Monitoring:
The Antigravity DC-300H comes with ON-BOARD Bluetooth monitoring. Simply download the free App (Android or Apple) and be able to monitor all aspects of your DC-120H in real-time! Easily view the State of Charge, Voltage, Amps going into or out of the Battery, Temperature of the battery and much more. All the important information is available right on your Phone, Tablet, or Computer if you are within 30ft (10M) of the battery, so no need to access the Battery, or use a Multimeter.
The DC-300H also has a convenient Fuel Gauge directly on the battery. While it does have Bluetooth monitoring, the Fuel Gauge can be a simple, quick way to see the battery's current state of charge if you are working near it. The Fuel Gauge has LEDs to indicate capacity, show Bluetooth is working, or warn if the battery's critically low or working outside its parameters.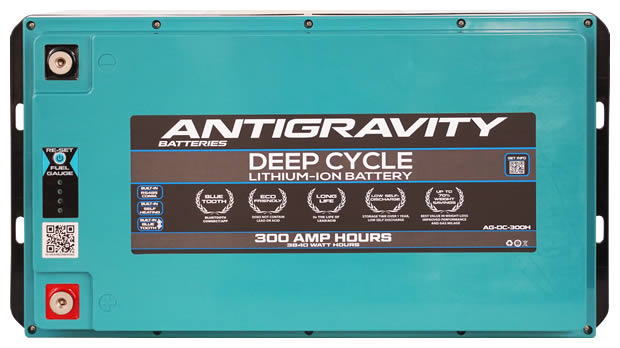 Highest Quality Components and Technology:
Antigravity Deep Cycle Batteries combine the very best in UL Listed LiFePO4 Lithium cells with an extremely advanced, intelligent Battery Management System (BMS). Carefully designed with attention to detail and top quality build throughout.
Ultra-Safe, Advanced Battery Management System:
The DC-300H has the most advanced BMS available, providing a full suite of battery protections along with lithium cell balancing for the safest and longest-lasting battery operation possible.
Automatic Self-Heating Feature:
Charging a frozen Lithium Battery can damage it. The DC-300H solves this with built-in Self-Heating. If attached to a Charger or Shore Power, the battery will automatically self-warm to keep itself from freezing when it detects its internal temperature is at freezing point or below.
Battery Bank Versatility:
You can connect multiple Antigravity DC-300H batteries in Series or Parallel connections, or both. This ability is very important for Deep Cycle use when using more than one battery. The ability to connect in series or parallel, or both series and parallel connections at the same time, allows you to increase the voltage and the capacity when connecting batteries together.
| | | | | |
| --- | --- | --- | --- | --- |
| | 1 Series (12V) | 2 Series (24V) | 3 Series (36V) | 4 Series (48V) |
| 1 Parallel (100Ah) | YES | YES | YES | YES |
| 2 Parallel (200Ah) | YES | YES | YES | YES |
| 3 Parallel (300Ah) | YES | YES | NO | NO |
| 4 Parallel (400Ah) | YES | YES | NO | NO |
Benefits of Lithium Deep Cycle Over Lead/Acid
Ultra Lightweight: Lithium Iron Phosphate (LiFePO4) is 60% lighter than Lead/Acid.
Longer Life: Lithium offers up to 4x the Lifespan of Lead/Acid Battery. 3000-5000 Cycles.
4x Faster Charging than Lead/Acid: Our Lithium battery can charge up to 4x faster than Lead/Acid Batteries. (Use the proper Lithium Charger to achieve this.)
Low Self-Discharge: Lithium can hold a charge for much longer than Lead/Acid when no load is on the batteries. Just disconnect the batteries from a load for storage (check charge every 4 months if in storage; keep above 13v).
Power Handling Ability: The Antigravity Deep Cycle Battery has the ability to handle higher output Pulse or Rush Current than its competitors.
More Usable Energy: Lithium has almost twice the energy compared to Lead/Acid. Meaning 100 Ah in a Lithium Battery can offer almost as much energy as two Lead/Acid batteries because Lead/Acid cannot be fully discharged and Lithium can. For example, our 120 Amp Hour DC120H offers twice the Energy available from a 100 Amp Hour Lead/Acid Battery and 20 Amp Hours more than most Lithium competitors!
Space Savings: Being that Lithium has more Energy Density it can take up less space than Lead/Acid for the same Amp Hour Capacity, while reducing weight tremendously.
Durability: Much more resilient to vibration, heat and cold than Lead/Acid. Excellent shock and vibration resistance; no liquids or acid inside to spill or drain out. Will not release dangerous Hydrogen while Charging and will not leak liquids that are damaging to your finish or chassis such as acid.
Built-in Battery Management Benefits
Full Battery Management System: Our superior on-board BMS protects against accidental damage to the battery and offers automatic Cell Balancing, making for an extra long life.
Protection against Over-Discharge: This prevents the battery from being over-discharged which is the leading cause of damage to any battery be it Lead or Lithium.
Protection against Over-Charge: Overcharging of the battery can damage the battery rapidly. Our Battery has protection from the cells getting damaged by over-charge.
Protection against Overcurrent: This prevents the battery from putting out more than a safe current – excess current can overheat a battery.
Short-Circuit Protections: This prevents the battery from Short-Circuiting and causing damage to itself or the User.
Thermal Protections: Prevents charging if frozen or overheated.
Environmental Benefits
Non-Toxic: Lithium is less toxic, does not have Lead or Acid.
Always remember to Recycle your batteries responsibly!
Safety Benefits
Short-Circuit Protections built into the battery.
Protection Against Damage from over-charge and over-discharge.
Does Not Release Hydrogen Gas when charging. Hydrogen gas is highly explosive.
Build Quality Benefits
UL Listed Cells: Antigravity Deep Cycle Batteries use the highest quality Lithium Ion cells (LiFePO4) that are UL and IEC Listed and are rated at 4000-5000 cycles.
Integrated Bluetooth Monitoring: Antigravity Lithium Deep Cycle Batteries have exclusive Bluetooth technology that allows you to track your battery status and condition using our free App (available on Apple or Android).
Cost Benefits
Long-Term Value: Lithium has a higher up-front cost but in the long run will have a much longer life than Lead/Acid therefore be more economical and save you money over the life of the product. Our batteries also offer several benefits such as the light weight, increased efficiency, built-in Battery Management Protection System, less maintenance, much faster charging and much better performance overall.
Extended Battery Life: Antigravity Lithium Deep Cycle Batteries offer the latest technology for the safest, longest life cycle possible – up to 4X the lifespan of lead/acid. Ours have a full BMS for protecting the battery from over-discharge and over-charge, and preventing it from being damaged.
Benefits of Lithium Deep Cycle Batteries
The Antigravity DC-300H offers a first-of-its-kind Bluetooth Monitoring System allowing you to view real-time battery status on your Phone, Tablet or Computer without having to physically be near the battery.
Each Antigravity Deep Cycle Battery has a Serial Number that you can put into the Bluetooth App to track it. It's that simple. The App has robust features so you can always know what's going on with your battery or battery bank. No need for a multimeter or voltage tester.
Bluetooth App Features
Name each battery that you monitor with its own name (i.e "Battery 1" or "Main Battery Bank").
Monitor up to four batteries in the app. (You can only view one battery at a time, but if connected in Series or Parallel you will only need to monitor one battery since all the batteries are equalized to each other.)
Monitor the Real-Time Voltage of the battery.
Monitor the Current/Amps going into or out of the battery in Real-Time.
Monitor the Watt Output of the battery (Power).
Monitor the State of Charge Percent (SOC).
View the Status of the battery, such as Charging, Discharging or Standby.
View the interior Temperature of the battery (Celsius).
View the individual Cell Voltages.
View the number of Cycles the battery has been subject to (potentially).
NOTE: Only one Apple/Android device at a time can be connected to each battery.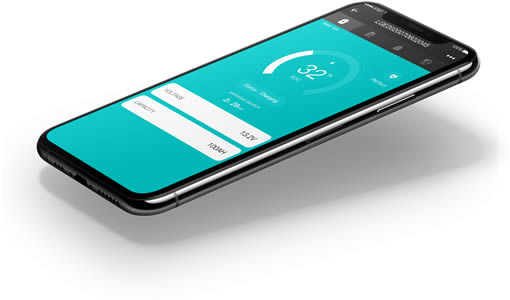 Nominal Voltage / Capacity:
12.8V
300 Amp Hours
3840 Watt Hours
Lithium-Iron Phosphate, cell is UL1642, IEC62619 Certified
Dimensions / Weight:
20.75 x 11 x 9.25 inches (527x280x235 mm)
84.4 lbs (38.3kg)
Approx. size of 8D battery
MORE SPECS
Terminal Threads:
Continuous Charge Rate:
Recommended 20-60Amps (higher amps equates to faster Charging)
Do not exceed 60 Amp Charging or Charge beyond indicated Temps
Continuous Discharge Rates:
200 Amps Continuous*
250 Amps for 1-2 minutes
450 Amps for 4 seconds
*Max 200A Continuous if more than two batteries connected in Parallel
Beyond these rates the BMS Protections will activate
Safe Operating Temperatures:
Charging: 32°F ~ 113°F (0 ~ 45°C)
Discharging: -4°F ~ 131°F (-20°C ~ 55°C)
Bluetooth Communication:
Version 4.0
Downloadable Free App for Android or Apple
Self Power Consumption when not connected and dormant:
0.8 milliamp
If not connected to any load, recharge battery every 4-6 months
Battery Management System (BMS):
Full BMS protections built-in with Cell Balancing
Battery Cells are UL1642 and IEC62619 Certified
Self-Heating Feature:
Automatic Operation if the battery is connected to a Charger or Shore Power (the reason for this is because the battery would drain itself quickly if the heating element was turned on without any power to assist it)
Heating Element activates automatically when it senses battery's internal temperature is 32°F (0°C). This does not mean the battery will self-heat when the exterior ambient temperature is 0°C because it takes longer for its internal temperature to reach the freezing point
DC-120H, 125, 200H and 300H Comparison
Our Lithium Deep Cycle (DC) models are ultra lightweight replacements for lead/acid deep cycle batteries that are standard throughout the RV industry and in solar setups, etc. All of our batteries use top-of-the-line Premium UL and EIC Listed Lithium Cells that are UN38.3 Certified for transportation. Our batteries range from 120 to 300 Amp Hour models, and offer leading-edge technology you will not find on other brands. For example all Antigravity Deep Cycle models offer full Battery Management Protections Systems for the safest operation and longest life possible, plus real-time Bluetooth Monitoring from your phone or other Android and Apple devices. Additionally, all Antigravity Deep Cycle Batteries have RS-485 communication ports that will be able to report the status of the batteries to onboard communications systems as this technology gets more standardized and prevalent in the RV Industry.
What separates these four Antigravity models is the amount of Capacity and thus the physical size of the battery. Another difference is that the DC-125 model does not have Self-Heating built-in, while all other models do ("H" models).
Compare Antigravity Deep Cycle models (on mobile, swipe to see all specs)
| | | | | | | | | |
| --- | --- | --- | --- | --- | --- | --- | --- | --- |
| Model | Price | Amp Hours | Size | Weight | Bluetooth App | Full BMS | Fuel Gauge | Self Heating |
| AG-DC-120H | $1159 | 120 | 12.5" x 6.5" x 9.375" | 30.4 lbs | Yes | Yes | Yes | Yes |
| AG-DC-125 | $1189 | 125 | 12.5" x 6.5" x 9.375" | 34.1 lbs | Yes | Yes | Yes | No |
| AG-DC-200H | $1899 | 200 | 20" x 6.875" x 10" | 55.5 lbs | Yes | Yes | Yes | Yes |
| AG-DC-300H | $2799 | 300 | 20.75" x 11" x 9.25" | 84.4 lbs | Yes | Yes | Yes | Yes |