Race Report by Walker Fowler Racing
SNOWSHOE, ​W.Va (June 28, 2018) – The Snowshoe GNCC is one of the most anticipated stops on the 13-round circuit. The race is modeled after the famed Blackwater 100 and features a unique live-engine start on the road, in addition to the renown Howard's Hole and other distinct course features. Heading into the ninth round, Fowler had a comfortable cushion in the championship standings and knew he just had to finish the race to head into summer break in a good position.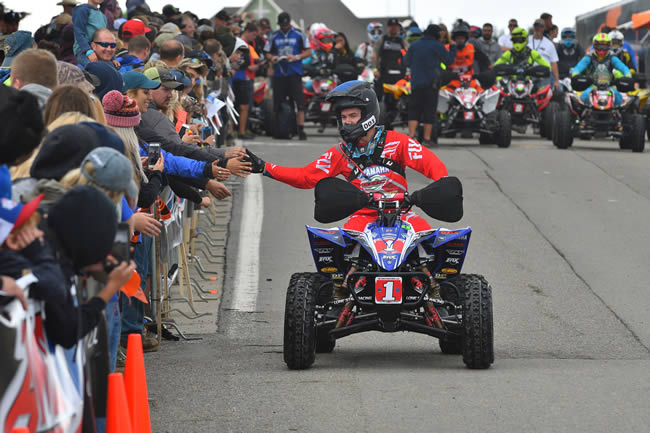 After the east coast was hit with a major rain storm, Fowler had plenty of practice leading up to the Snowshoe GNCC. He got a good jump off the line, but spun a bit on the concrete and went into the West Virginia woods in second. Just a few miles into the race Fowler was able to take over the lead, but not for long after he lost momentum over a rock and had to dismount his quad and move his front end. Once he got back on his bike, Fowler was back in fifth place. With the field still relatively close, he went back-and-forth from fifth to third as they continued to battle
the tough course.
As the rain continued to fall at the midway point of the race, the track deteriorated more and it was evident that he needed to go into survival mode and end the race with the best possible finish. With vision less than desirable and "America's toughest race" living up to its name, Fowler crossed the line just 17 seconds behind the leader for third overall.
"At the end of the day a third place was all we had," said Fowler. "I'm not super thrilled with the result, but as far as points goes we came out of the toughest race of the year with a still healthy points lead!"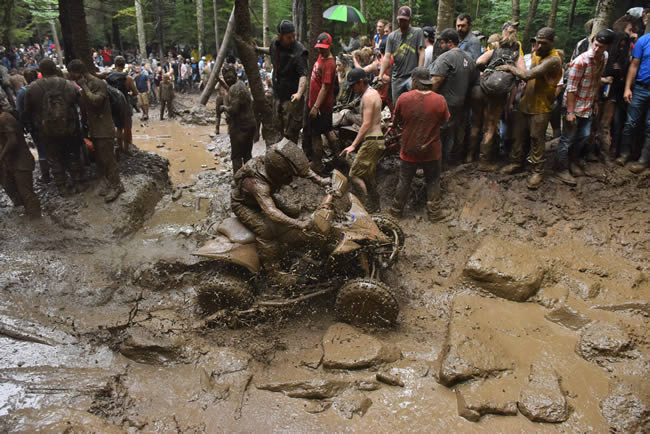 GNCC Racing resumes in three months with the inaugural Black Sky GNCC in Harpursville, New York. A total of four rounds remain in the 2018 ATV championship, and two in the UTV series. Fowler will continue training throughout the break and is already eager to return to racing on September 16th.
Current WFR Team Results:
Walker Fowler – XC1 Open Pro – 1st overall
Walker Fowler – UXC1 Pro Turbo – 7th overall
Vickie Fowler – UTV Women – 3rd
WALKER FOWLER
ANTIGRAVITY POWERED
Check out the AG-801 Lithium Battery powering Fowler's ride.