Race Report by Precision Concepts Racing

With the major West-Coast Grand Prix circuits not currently set to race until September, many riders headed out to Glen Helen Raceway over the weekend. The weekend's SRA Grand Prix was the first event held at the storied raceway since the lockdown period. As a result, many race-hungry participants showed up to get some competition in. One of those racers was our own Zach Bell, who decided to get some racing in to keep his fitness and skills sharp during the extended break. Numerous other WORCS Pro and Pro 2 riders entered as well, including Trevor Stewart, which made for a competitive 450 Expert event—the final race of the day.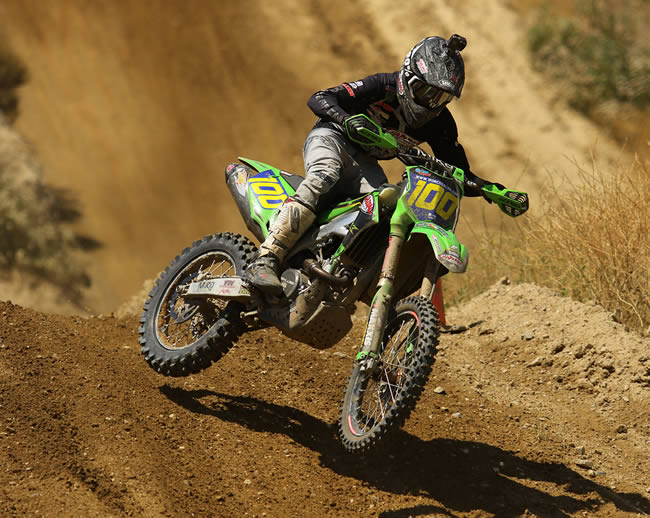 Zach Bell — 1st place 450 Expert
When the green flag waved to signal the start of the race, Zach got off to the holeshot. Over the first couple laps, Bell attempted to sprint away, but Stewart was riding well and remained fairly close. As Zach came through the scoring shoot to begin his third lap, he'd opened up a bit of a gap. However, the margin was erased when the Kawasaki rider lost front-end traction through the tight chicane. Bell briefly fell, but was able to remount quickly and maintain the lead over Trevor. From there, Zach quickly got back to speed and began to pull away in earnest. By the time the checkered flag came out, Zach had stretched to a comfortable gap of over forty seconds and took the victory.
PRECISION CONCEPTS RACING
ANTIGRAVITY POWERED
Check out the AG-801 Lithium Battery powering Precision Concepts.