The AmPro Yamaha Race Team had an INCREDIBLE weekend at round 8 of the GNCC in Snowshoe, WV, the ultimate test for a cross-country racer. Both Ricky Russell and Josh Toth won the XC1 and XC2 Pro Classes as well as going 1st and 2nd Overall.
Set in West Virginia's largest ski resort, Snowshoe is unique from other GNCC courses with its variety of upscale shops and entertainment, all surrounded by some of the country's best mountain bike trails. Also uniquely, the track starts "in town" where riders line up on a paved road in groups of five and start live engine every 10 seconds. This spectacular scene celebrates the original GNCC race – the famed Blackwater 100, "America's Toughest Race" – that took place near this location and which the Snowshoe track is modeled after.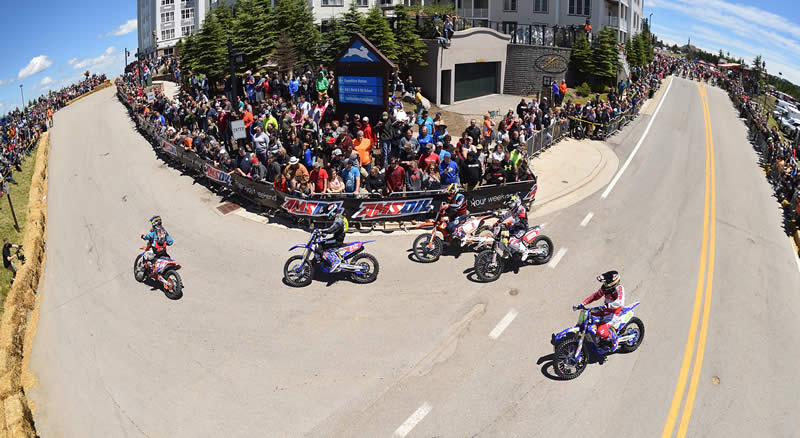 Once the riders are on course, everything plush quickly disappears and they're met with rugged terrain, deep mud bogs, massive tree roots and steep hills up and down. A few miles of the course make up the roughest, toughest GNCC track they'll contend with all year.
Ricky Russell led the pace all day aboard his factory YZ450FX, battling back and forth with Thad Duvall and Kailub Russell but on the last lap he was surprised to see the #206 (Josh Toth) fly by him on a tricky hill climb. The two pushed each other even faster, gapping the field and eventually ending with Ricky making a final pass on Josh before the finish line.