Race Report by Purvines Racing
TYLER LYNN WINS 2019 PRO 250 CHAMPIONSHIP!
Tyler Lynn
"Saturday's 250AA race was probably the gnarliest course I have ever ridden. With us being the last race of the day it always makes our race the gnarliest but that's the way I usually like but Havasu is a different kind of gnarly. We started the race and I immediately started making mistakes with how poor my line choice was so I decided to back it off. I ride and learn the track before I go and put in some fast laps. I had locked up the championship in this class a round early so it made it nice for me so I could slow it down and learn the course. After a few laps of learning the course I put in some fast laps and ended up taking third and taking my first National Championship on the weekend with a chance at one more in the Pro race. Sunday's Pro2 race came around I was more prepared than ever. I got off to a really good jump and came around the first corner in third behind Jake Alvarez and my teammate Mason.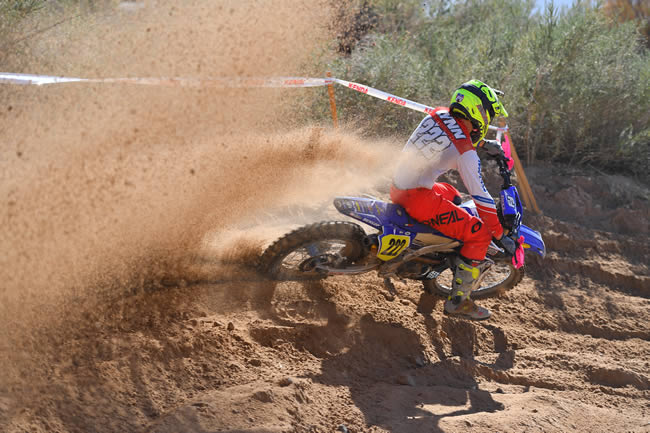 "After making it through the first set of table tops we made a right handed turn into the next few table tops. I made a huge mistake by jumping a little to far to the right and ended up getting thrown off my bike and was able to get back up just before the next row could get by. I knew I needed to charge hard if I wanted to win this race. The next few laps were very hectic with it being such a tight track and very rough it was hard to see where the others were in your class. I made it through the pack pretty fast and was back up to battling with the top runners in my class. I had just made it into second when I made another really stupid mistake and crashing again. Took me a second to get back going and had got passed once again by the same guys I just got by. I calmed down after that and just put my head down and started picking them off slowly. I finally made it back into second with first having a pretty big gap on me. I tried everything I could to catch up to him but I just couldn't get it done and ended up finishing in second but coming away with my second National Championship in the weekend in the Pro2 class. This year has definitely been full of ups and downs but it all was worth it in the end. I couldn't have done it without the support of my family, friends and amazing sponsors. So thank you to everyone that was part of our program this year."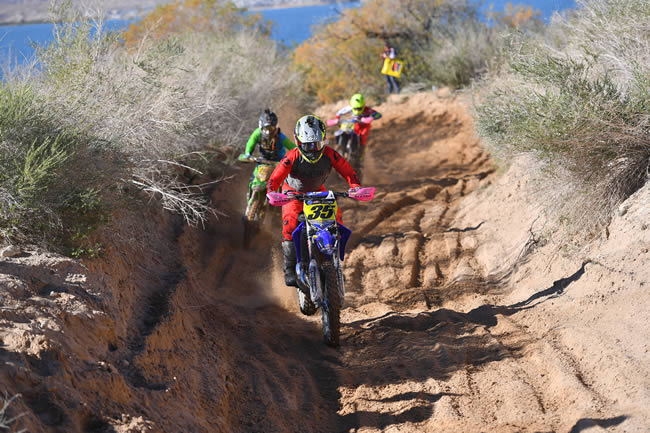 Mason Ottersberg
"I am extremely excited for my opportunity to ride for Purvines Racing for 2020. I decided to come out for the last round of NGPC for practice to see where I am at and ended up doing better than I expected. I finished 5th overall on Saturday during the AA race on a 450 and ended up 3rd in 250 Pro alongside my new teammate Tyler Lynn. The switch from Beta to Yamaha is quickly proving to be a good fit for me and my riding style. I look forward to 2020!"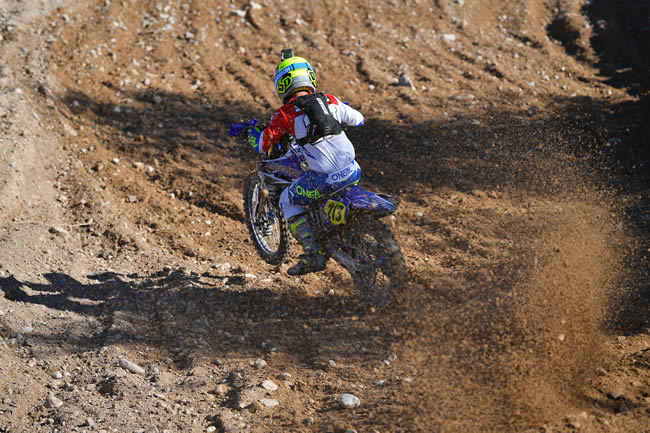 Justin Seeds
"The weekend started off on a high note with winning the AA championship Saturday and giving me some confidence going into Sunday. Sunday's race started off great stealing the holeshot away from Zach Bell and getting out front early. But Zach is very fast and I was able to battle with him for a few corners until ending up running second behind him. After that I ended up getting into a pace running in fourth right behind Trevor Stewart until a rock got wedged under my brake pedal causing me to go off the track and trying to get it out. With that all happening I was able to hold on to 4th up until about the 50 min mark where dalton passed me and after that I fell apart and started fading back. I ended up finishing the race in 5th and ended the year 3rd in the championship. Thanks to the team and all the sponsors."
PURVINES RACING
ANTIGRAVITY POWERED
Check out the AG-801 Lithium Battery powering Purvines Racing.