Race Report by Walker Fowler Racing
PALATKA, FL (March 12, 2019) – With an extra two weeks in the off-season due to the Big Buck GNCC being postponed, Walker Fowler was more than eager to line up for the Grand National Cross Country season opener this past Saturday, March 9, in Palatka, Florida. The Wild Boar GNCC boasted the typical mid-80 degree temps and sunshine once the green flag waved for the start of the 2 p.m. pro race.
Fowler's Yamaha YFZ450R rocketed off the line, but he was pushed wide which led to him being the third racer across the holeshot. By the seventh mile marker, Fowler was right on the leader looking to make a pass when the leader clipped a tree, leaving Fowler nowhere to go. This bobble allowed some other racers to get by and put Fowler back in eighth.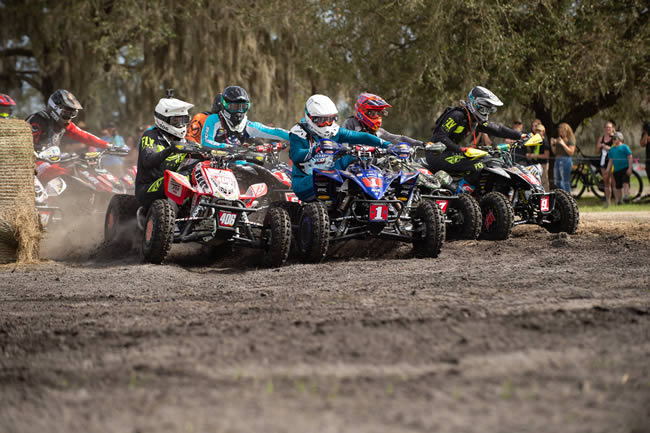 Once Fowler regrouped and got back on track, it was game over for the rest of the field where he quickly pushed back through the rest of the group and was back in the lead at the completion of the second lap. From there on he maintained a comfortable lead for the remainder of the five-lap race.
It's back-to-back weekends of GNCC racing, as the series travels to Washington, Georgia on Saturday. Fowler finished fifth overall at The General GNCC last year, but heads into this weekend looking to continue his success and make it two-in-a-row.
2019 WFR Standings
Walker Fowler – XC1 Pro – 1st overall
WALKER FOWLER
ANTIGRAVITY POWERED
Check out the AG-801 Lithium Battery powering Fowler's ride.