Race Report by Walker Fowler Racing
MOUNT MORRIS, PA (October 1, 2019) – Things were rocking and rolling as soon as the green flag waved on the start of the Mason-Dixon GNCC this past weekend! Walker Fowler was well on his way to securing yet another holeshot award when the dusty conditions quickly steered his machine just a little too far. Walker was able to regroup and countersteer back, but by this time he found himself stuck in the middle of the pack as they rounded the second turn.
After weeks without rainfall the course was completely dry and Walker knew he had to work his way out to the front early to avoid the treacherous conditions and position himself in a good place to take the race win. Before the XC1 pack had even dropped into the woods Walker had already moved his way into third.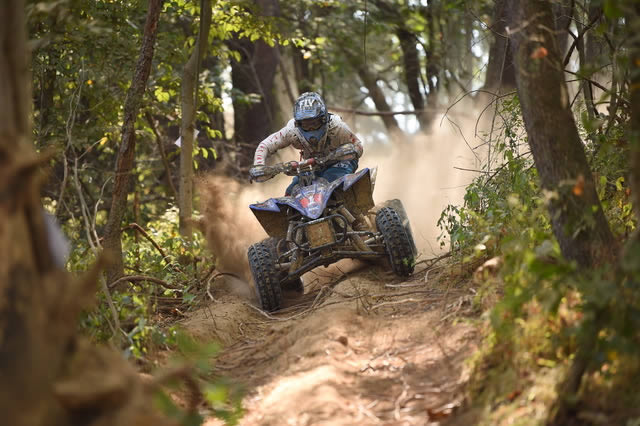 It didn't take the champ long to overtake the lead position, and by the completion of the first lap he already had a 30-second lead over the next closest competitor. From there he put it on cruise control and kept a consistent gap for the remaining hour and a half. It wasn't until the last lap where Walker felt his machine start to act up again, but he continued to ride diligently until he crossed the finish line — claiming his 9th overall win of the season along with his fifth national championship!
"I have learned so much from champions like Barry Hawk, Bill Ballance and Chris Borich. It's on days like this that I'm really grateful for their mentorship because this weekend was tough and there was a lot of tight racing, not only today but throughout the whole season," said Walker. "But despite a few mishaps, our season has been nearly flawless and I'm beyond excited to get not only this win but also my fifth championship wrapped up!"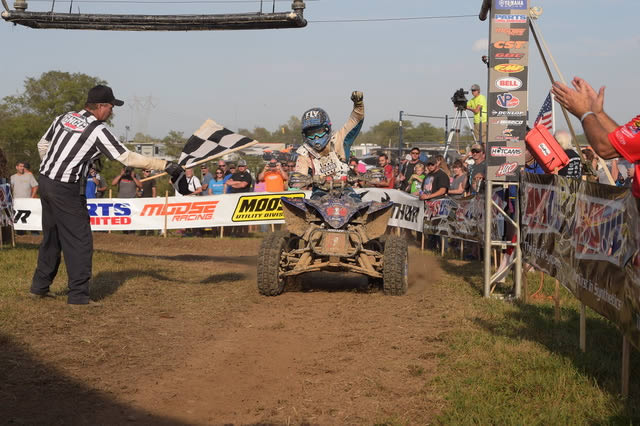 An all-new event for the 2019 GNCC Racing season will take place at the world-renowned Summit Bechtel Reserve and serve as the 12th stop on the tour. This facility is one of just four in the world managed by the National Council of the Boy Scouts of America. The Mountaineer GNCC takes place next Saturday, October 12, where Walker will defend his newly awarded championship at the penultimate round in southern West Virginia.
2019 WFR Standings:
Walker Fowler – 1st overall (99 point lead)
WALKER FOWLER
ANTIGRAVITY POWERED
Check out the AG-801 Lithium Battery powering Fowler's ride.