Race Report by Walker Fowler Racing
HARPURSVILLE, NY (September 21, 2019) – After a two-month hiatus, it was time to get back to Grand National Cross Country (GNCC) racing in Harpursville, New York last Saturday, September 14. Of course, Walker took some time off during the summer break, but he stayed busy competing in a few motocross races and making his physical and mental health a priority during the break. It was no surprise that the champ picked right back up from where he left off when the green flag dropped on the inaugural Black Sky GNCC. His finely-tuned machine jumped right off the line and Walker hugged the inside corners on his way to claiming the holeshot ahead of the stacked XC1 Pro division.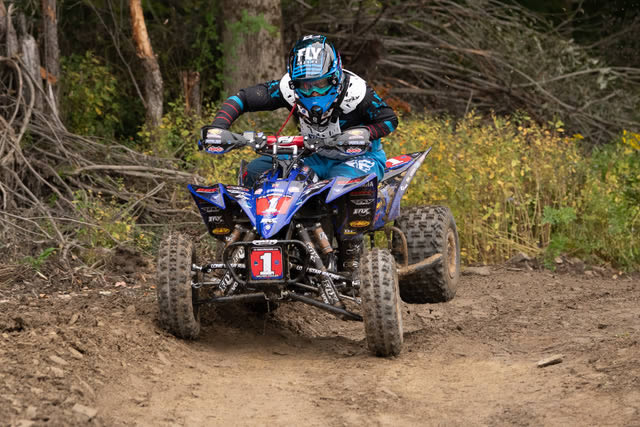 "I was really hoping to get a nice lead built up and I was able to do that on the second lap, but that was pretty much the end of that as my comfort zone quickly diminished," explained Walker.
Walker's competition had snuck up on him and his gap dwindled down to a mere 10 seconds as the white flag came out. From there, it was time to put his gym membership to use along with his knowledge of how to handle these difficult situations. There were times where he was only a corner ahead of second place, and there were also times where he was able to use lapped riders as a buffer. Despite having a scare when it came to some wiring connectivity, Walker secured his eighth overall win seven seconds ahead of second-place as he crossed the finish line.
"We're happy to grab another win," said Walker. "Onto the next one! This is just one step closer to number five!"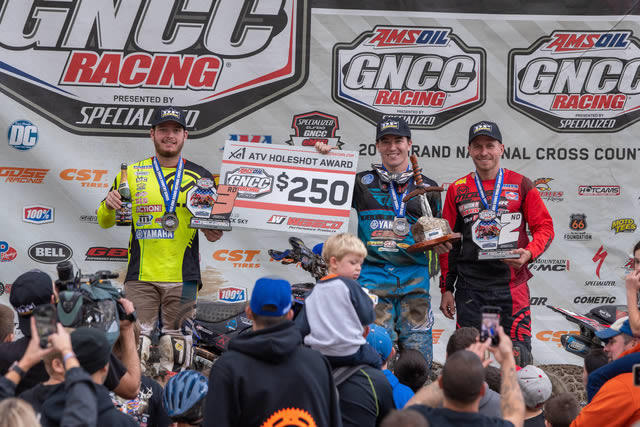 Walker will spend the next week preparing for the Mason-Dixon GNCC and working to fine-tune his pit strategy before lining up in Mount Morris, Pennsylvania this coming Saturday, September 28.
2019 WFR Standings:
Walker Fowler – 1st overall (80 point lead)
WALKER FOWLER
ANTIGRAVITY POWERED
Check out the AG-801 Lithium Battery powering Fowler's ride.