Race Report by Walker Fowler Racing
After two months off from racing, the 2020 GNCC series picked back up with round nine, the Mountaineer GNCC at Summit Bechtel Reserve in Beckley, West Virginia this past weekend. Track conditions were tricky where parts were packed down and greasy from the prior rain, and tacky mud was found in other spots, but Walker Fowler got in the lead quickly after the race got underway.
The lead didn't last long though because by the sixth mile marker, Walker was situated in second as they passed through the Racer TV cameras. By the time the first lap was complete, Walker still trailed the leader but only by three seconds. For the first hour and a half of the race, the top 10 riders were all close so Walker found himself pushing the limits to keep command of his podium position.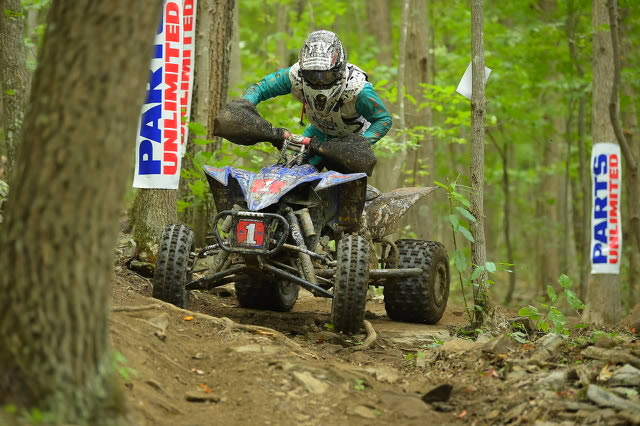 Toward the end of the third lap, Walker made a mistake in one of the tougher uphill sections that forced him to dismount his quad and use some assistance from the infamous "mudfleas." After they unhooked the tree limb from around his nerf bar and pushed the quad up the rest of the way, Walker was left to regroup and play catch up from outside the top-five.
"The track was easy to override and I hit a couple of trees and overran some berms, but none were as costly as that mistake," explained Walker. "Once I got back on track I knew if I ran a good pace that I could control where I needed to be by the time the race ended."
Walker's endurance came to play during the last lap where he was able to move back up through the competitive field and round out the overall podium in third, along with extending his points lead to 73 points in the national championship chase.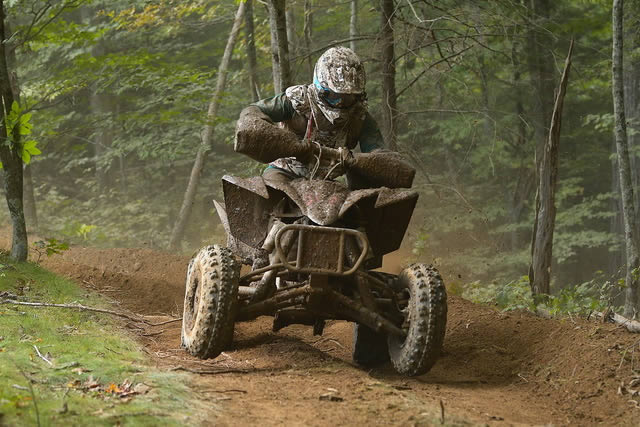 GNCC Racing is back on schedule for every other week, with the next race taking place in Walker's home state of Ohio on Saturday, September 26. The Burr Oak GNCC will serve as round 10 of the series, and the second stop this year in Millfield, Ohio. Walker is looking forward to returning to one of his favorite tracks and taking back the top spot on the podium.
2020 WFR Standings:
Walker Fowler – 1st overall (73 point lead)
WALKER FOWLER
ANTIGRAVITY POWERED
Check out the AG-801 Lithium Battery powering Fowler's ride.