Race Report by Walker Fowler Racing
MOUNT MORRIS, Penn. (June 15, 2020) – Walker Fowler continued to build his points lead at this last weekend's High Point GNCC in Mount Morris, Pennsylvania. Once the race got underway for the sixth round, Walker didn't get the start he needed and found himself buried in the pack. This was unfamiliar territory for the champ since he normally excels in starts, but by the time he entered the woods he had moved up to fourth after a few quick passes. The track was mostly one-lined so the leader was able to get a gap on the rest of the class while they were stuck dealing with the dust. "I was trying everything I could but a single line track and dusty conditions meant other than mistakes or riders letting you by not much forward progress was going to happen," explained Walker.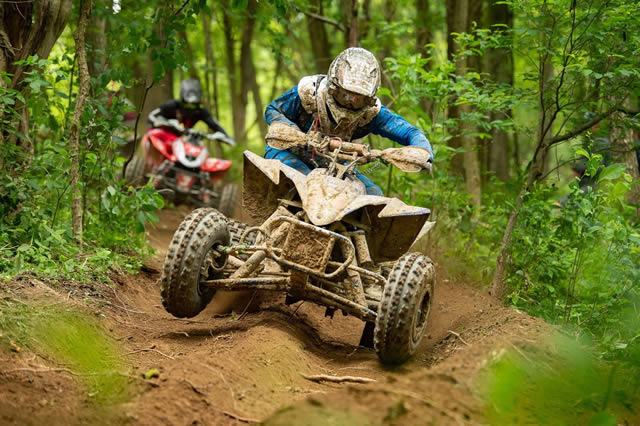 Once the course officials deemed it a five-lap race, Walker's pit crew knew two pit stops would be mandatory and that pit strategies would certainly play a role in the race outcome. Some of Walker's competition didn't have to make two stops, but despite the extra stop he didn't manage to lose any positions — just time. On the last lap, Walker was able to take over the lead for a short time until he misjudged a lapped rider and fell back into second with that mistake. After that, the leader rode a flawless race and he wasn't able to make up the lost time and crossed the finish line in second.
"I may be bummed in my performance, but it's pretty cool to see a Yamaha sweep in Pennsylvania," said Walker. "We got a little too comfortable and let our guard down and the competition is so fierce that they know to capitalize when we're not fully functioning on race day."
The GNCC circuit travels to Millfield, Ohio this weekend for The John Penton GNCC. This is a regular stop for the series and a track that Walker is more than comfortable on as he will be chasing his 60th career overall victory.
"We are going into Ohio with a better mindset and we're not losing that one, that's for sure," said Walker. "I'm definitely excited for this weekend even if several other riders get to claim The Penton as their home round, too!"
2020 WFR Standings:
Walker Fowler – 1st overall (61 point lead)
WALKER FOWLER
ANTIGRAVITY POWERED
Check out the AG-801 Lithium Battery powering Fowler's ride.