Race Report by Walker Fowler Racing
BECKLEY, W. VA (October 15, 2019) – It was back to racing this past weekend for Walker Fowler in Beckley, West Virginia at the Mountaineer GNCCC. The 12th round of the Grand National Cross Country (GNCC) series took place at a brand-new venue for the second to last stop on this year's tour. The morning rain showers provided some much-needed moisture on the course but made for a slick start where Walker slid through the holeshot in third.
The newly crowned champ quickly moved to the lead position — but he wasn't alone — because his former teammate was right on his rear wheels. Walker and Cole navigated the new course together with no problems until a log went through Walker's machine on the third lap and locked up his rear brake. This forced him to dismount his quad and remove the log before continuing his race. By the time he was back on track, Walker was sitting just inside the top-five.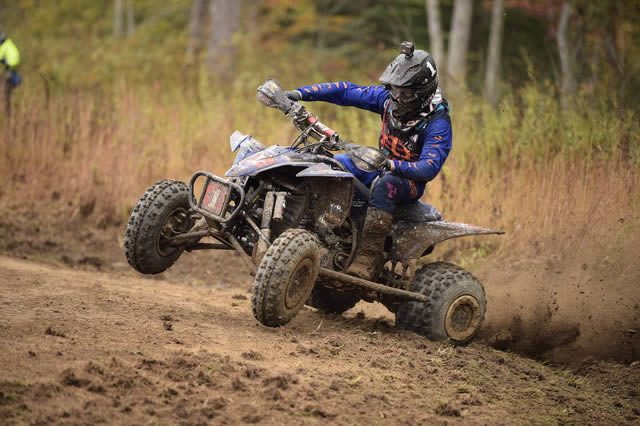 Instead of the two-lap card coming out, the pack saw the white flag waving on their next time through timing and scoring which meant different pit strategies were now going to play a factor in the outcome of the race. Fortunately for Walker, he was able to make the pass to round out the overall podium at the conclusion of the race. This finish was enough to keep his season-long podium streak alive.
"By the time we came around for the third lap, the log had been kicked up and it was just one of those things we couldn't really help," said Walker. "It was a blessing it happened on a race where it really didn't matter. In fact, it made the race really fun. There was a good mix of new faces along with veterans and we were all having a blast racing each other."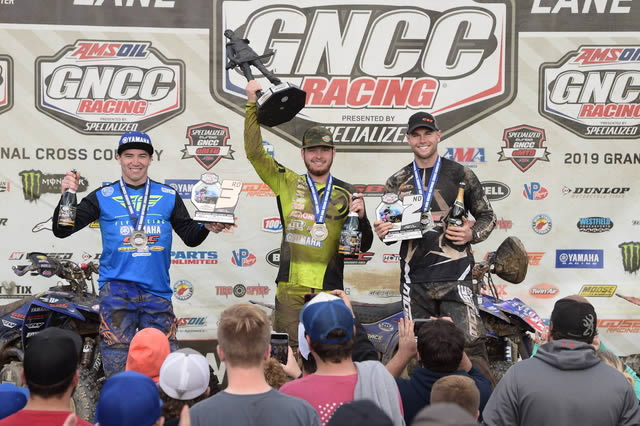 The popular Ironman GNCC will cap off the 2019 season on Saturday, October 26. The venue is known to draw record-breaking attendance numbers which creates added obstacles on the track, but Walker is excited to wrap up his fifth championship season in Crawfordsville, Indiana!
2019 WFR Standings:
Walker Fowler – 1st overall (95 point lead)
WALKER FOWLER
ANTIGRAVITY POWERED
Check out the AG-801 Lithium Battery powering Fowler's ride.