Race Report by Walker Fowler Racing
MILLFIELD, Ohio (June 29, 2020) – Walker Fowler recently made the trip to Sunday Creek Raceway in Millfield, Ohio for The John Penton GNCC – the longest running event on the Grand National Cross Country series circuit. Walker has a rich history of success at this track and always looks forward to it with Ohio being his home state.
After making some last minute changes to the machine at the last round, the Walker Fowler Racing team went back to the basics for this race, from training to the machine set up, which left Walker feeling extra confident at round 7. When it was time to get the racing underway, Walker was just short of earning the holeshot, but was able to grab the lead before the pack entered the woods.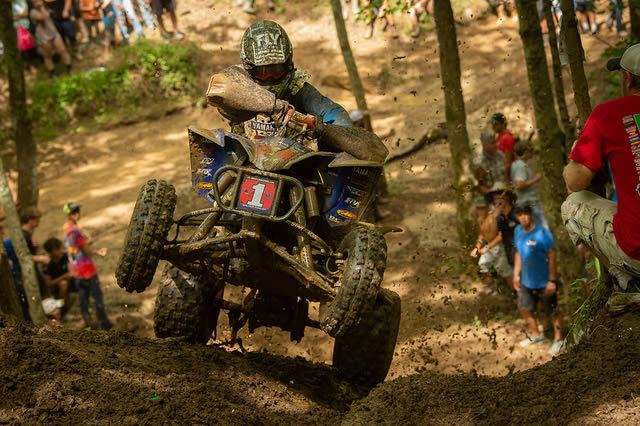 The entire XC1 Pro class was on their game for the first lap and when the runner-up in the championship chase got into second place, Walker knew he needed to put in everything he had to continue to lead the race. Walker was on his toes the entire race where he continually flip-flopped from leading with a comfortable 20-25 second gap to being uncomfortably close to second place.
It wasn't until the FMF Power Point where Walker realized his front brakes had gone out. He made it all the way to the seven-mile marker with his cautious riding until he came across a lapped rider who was taking up majority of the trail. Walker ended up clipping not only the lapped rider, but also his closest threat which gave Walker's competition the little bit of an edge that he needed to overtake the lead. After remounting on his quad, Walker decided to ride cautiously and settle for second for the sake of the championship.
"Racing is racing and while I would have loved to finish on the top spot of the podium in front of my hometown crowd, a second place finish will do as we continue to focus on securing our sixth national championship," said Walker. "Each year brings new challenges, but I don't think anyone could have ever predicted trying to race in a pandemic and I'm just thankful to be able to race."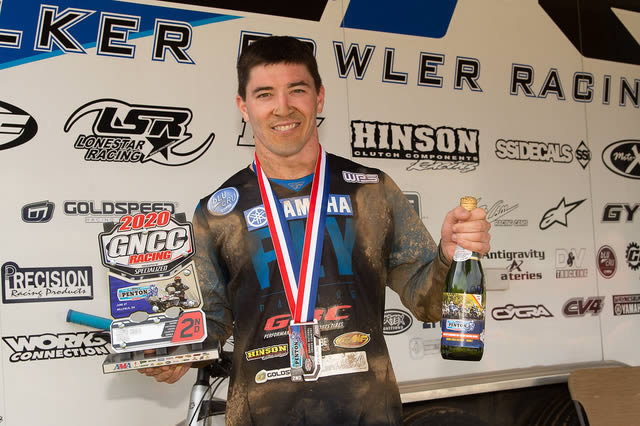 A last minute venue change for the eighth round of the GNCC season takes Walker back to Morgantown, West Virginia for the High Voltage GNCC this Saturday, July 11. Walker continues to lead the way in the championship chase, 56 points ahead of second place as the season has officially reached its halfway point.
2020 WFR Standings:
Walker Fowler – 1st overall (56 point lead)
WALKER FOWLER
ANTIGRAVITY POWERED
Check out the AG-801 Lithium Battery powering Fowler's ride.