Race Report by Walker Fowler Racing
SNOWSHOE, WV (June 26, 2019) – Just one round after earning his 50th career overall win, Walker Fowler continued his success atop of Snowshoe Mountain in West Virginia. The famed annual event is known as "America's toughest race" and each year racers look forward to being treated to resort amenities and tackling not one, but two sides of the rough and rugged mountain terrain.
The unique live-engine start plays homage to the Blackwater 100 event with five riders lining up on each row stretching throughout the main road through the resort. Walker shot off on the
pavement with top five in points and was just squeezed out as his row rounded the first turn. As the dropped into the woods, Walker was holding the third place position.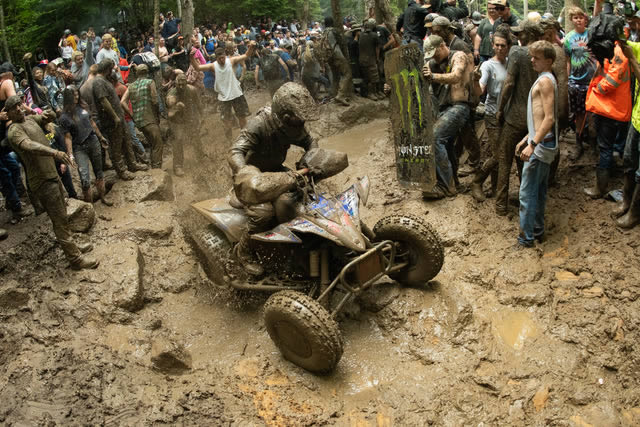 The rain leading up to the event left the course muddy – which is usual for the venue – so Walker carefully navigated the course and made the pass for second around the third mile. Shortly after he was able to make the pass for the lead right before the infamous Howard's Hole. Despite the mud fleas focusing their efforts on the West Virginia native sitting in second place, Walker pushed through and came out with a small gap over second at the conclusion of the first lap.
Knowing that the Snowshoe track isn't his favorite, Walker tried to push ahead as much as possible in the early part of the race so that he could be in a position to ride a smart second half of the race.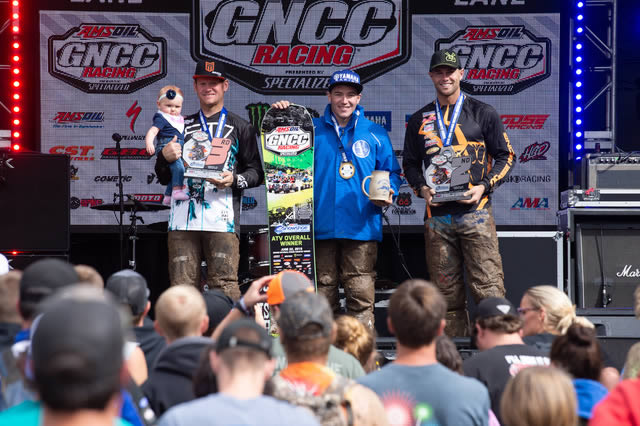 When the two-lap card came out, Walker had over a minute lead built up and in true championship fashion he attacked the easier parts of the course full force and was cautious through the tougher parts as he rode it in for his sixth overall win of the season!
"Overall I'm more than excited to be in control of the points lead," said Walker. "We are leading by 60 points with one round left prior to the break. My team and I have ourselves right where we want to be!"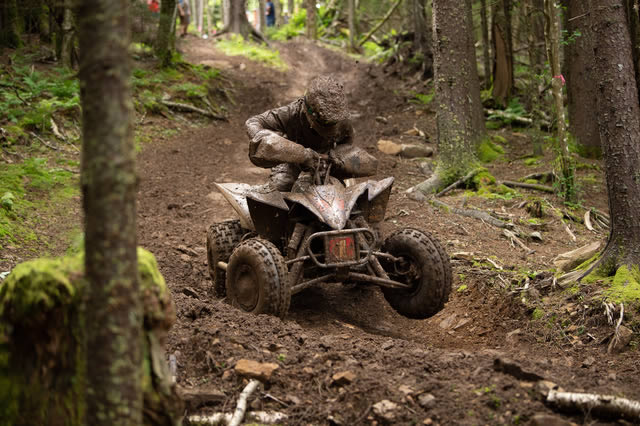 Due to a race cancellation earlier in the season, the GNCC series will continue in two weeks instead of heading straight into the normal break. The High Voltage GNCC is a brand-new venue and Walker will aim to earn another win on Saturday, July 6 in Pennsylvania.
2019 WFR Standings:
Walker Fowler – 1st overall (60 point lead)
WALKER FOWLER
ANTIGRAVITY POWERED
Check out the AG-801 Lithium Battery powering Fowler's ride.