Race Report by Walker Fowler Racing
SOCIETY HILL, SC (April 21, 2019) – The fourth annual Camp Coker Bullet GNCC took place last Saturday, April 13, in Society Hill, South Carolina. Walker Fowler headed to the fourth round of the season, undefeated and ready to tackle the infamous sand track. Fortunately, heavy rains on Friday held the sand in place and Walker headed into the woods first once the 2 p.m. race
got underway.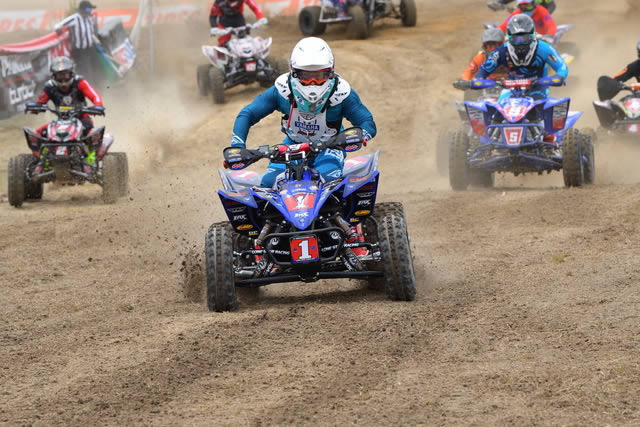 As he started pushing the pace, Walker felt the pressure behind him from his closest competitors. Around the five mile mark, there was a special section of the track that was reserved for the afternoon race. As Walker and the other XC1 Pros worked their way through it, they noticed some of the XC2 Pro-Am riders had missed the trail marking and was in front of them when the trail merged back onto the main course.
Amongst the confusion was a mudhole which all the top guys struggled through. Not only did this set Walker back, but it also left him with muddy gloves and goggles. Walker held the lead through the first lap, but felt as if he was riding tight since his shock setup was a little off for the track conditions.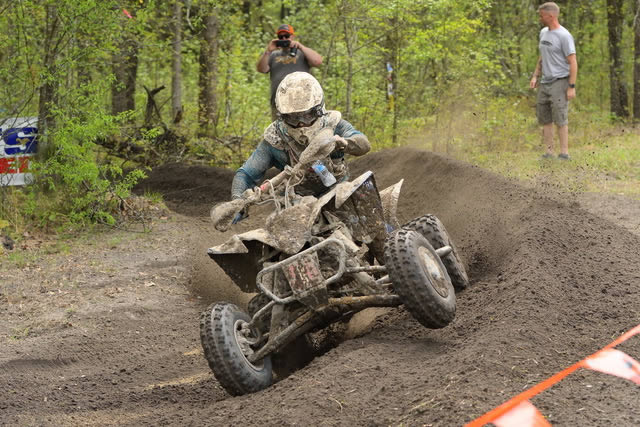 "I struggled to find my groove until the final two laps," explained Walker. "Chris Borich was hot on my tail and riding exceptionally well, I just couldn't get away from him."
The duo continued to battle through the remainder of the race until a small log wedged itself in Walker's front wheel forcing him to dismount his quad and remove it.
"It hurt my pride to watch Chris disappear into the sunset, but it could have been a lot worse! Second place points are still healthy for our championship run. The undefeated season just had to wait for another year!"
Walker ended up crossing the finish line a mere 12 seconds behind the leader. However, he still maintains control of the championship chase by 27 points. GNCC racing continues on Saturday, May 4, with the X-Factor GNCC in Peru, Indiana.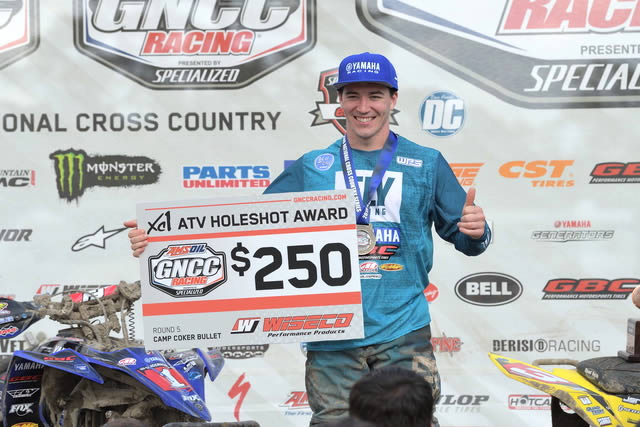 2019 WFR Standings
Walker Fowler – XC1 Pro – 1st overall
WALKER FOWLER
ANTIGRAVITY POWERED
Check out the AG-801 Lithium Battery powering Fowler's ride.