Race Report by Walker Fowler Racing
MORGANTON, NC (April 4, 2019) – Walker Fowler continued his success this past weekend at the third round of the 2019 AMA Grand National Cross Country (GNCC) series. After a successful opening two rounds, the reigning champ showed no signs of slowing down as he lined up in front of the sizable North Carolina crowd for the 20th annual Steele Creek GNCC.
Walker was off to a great start as soon as the green flag waved and quickly took over the lead as they entered into the woods. Knowing a good start would be key to success, Walker diligently navigated through the tight trails on the first lap knowing it would be difficult for his competition to pass due to the design of the track.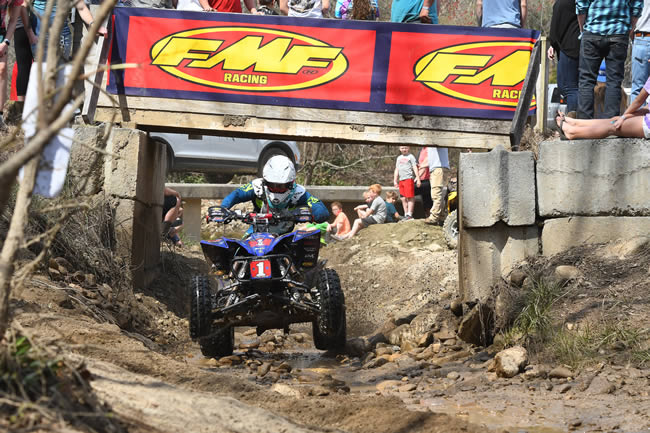 Walker felt pressure the first five or six miles until he was able to get a small cushion.
"I was definitely being pushed hard the first few miles, but I was feeling good," explained Walker. "I was just trying to battle early race fatigue. Your heart rate goes from 120 to 220 real quick, and it's definitely a challenge the first half of the race. So I just tried to get out there and eliminate mistakes and choose good lines from the start. That way I could be in a good position for the second hour of the race because that's when the fight is on."
Once the two-card came out and Walker realized it would be a five-lap race, the WFR team decided a second pit stop would be a safe bet. After a quick splash of gas, Walker was back on course to finish the race. Everything was smooth sailing until a lapped rider got stuck on the Monster Energy Hill Climb right in front of Walker. Fortunately, some Fowler Fanatics were quick to respond and help Walker get back going on the steep terrain. Knowing he now had a shorter lead, Walker pushed through the remaining few minutes and ultimately crossed the finish line first overall for the third straight time this season.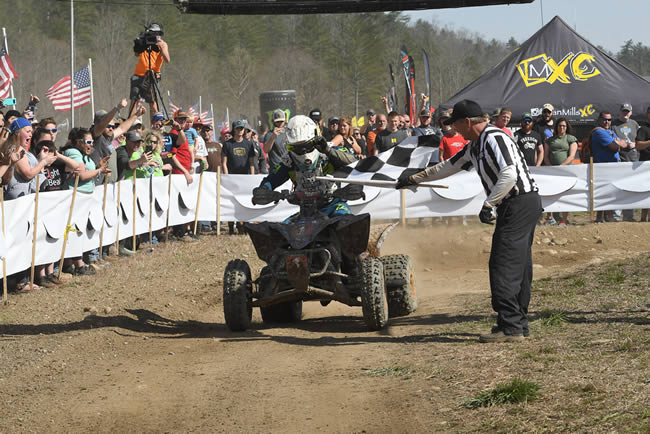 Not only did this win mark Walker's third win of 2019 and his 48th overall, but it also served as one step closer to earning his 50th career overall win. Walker will head to Society Hill, South Carolina for the popular Camp Coker GNCC next. With two wins and a second place to his name at the venue, the strive for five will continue on Saturday, March 13.
2019 WFR Standings
Walker Fowler – XC1 Pro – 1st overall
WALKER FOWLER
ANTIGRAVITY POWERED
Check out the AG-801 Lithium Battery powering Fowler's ride.