Race Report by Walker Fowler Racing
PERU, IN (May 16, 2019) – The mud returned for the third annual X-Factor GNCC in Peru, Indiana on Saturday, May 4, but that didn't slow Walker Fowler down as he made his return to the middle of the box after an exciting four-lap race.
Heading into the weekend, the track was shaping up nicely despite the heavy rains, but rainfall overnight led to a course featuring thick and heavy mud. Walker got an excellent jump off the line and claimed another holeshot award enroute to the one mile marker.
"When the conditions were like the were last weekend, you just have to go into the race with a good attitude," said Walker. "As always, the holeshot was a huge advantage given the course conditions."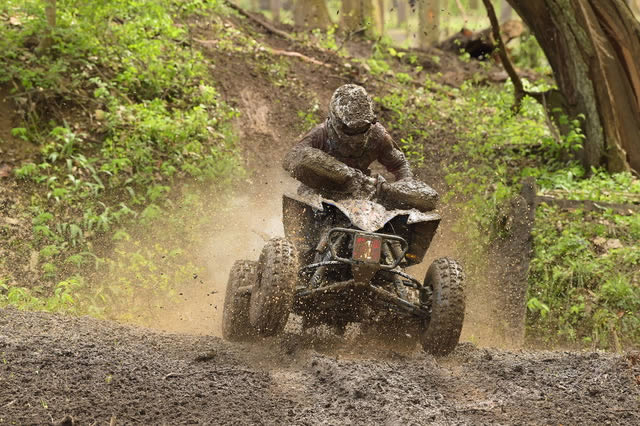 With the rest of the class hot on his heels, Walker faced the pressure of being the first to pick lines on tricky track. Not even a couple miles into the race, Walker ran into a tree which completely affected his steering. After he got back on the machine, he pushed his way back to the front of the pack and was in the lead with just seconds separating the top-five at the conclusion of the first lap.
Walker fell back to second on the second lap, but maintained a close race with the top-three podium contenders throughout the two hours. It wasn't until the white flag lap that Walker emerged back into the lead and crossed the finish line victorious with second and third-place pushing right behind him.
"We're taking it once race at a time, but this race was all about gaining some valuable championship points," explained Walker. "I was feeling great as soon as we got into the woods, but after I hit the tree I had to work extra hard to make left turns. I made the best of it and got the job done. Despite the setback, my machine was just absolutely incredible and getting a win at a track like the X-Factor just shows what my machine is really capable of."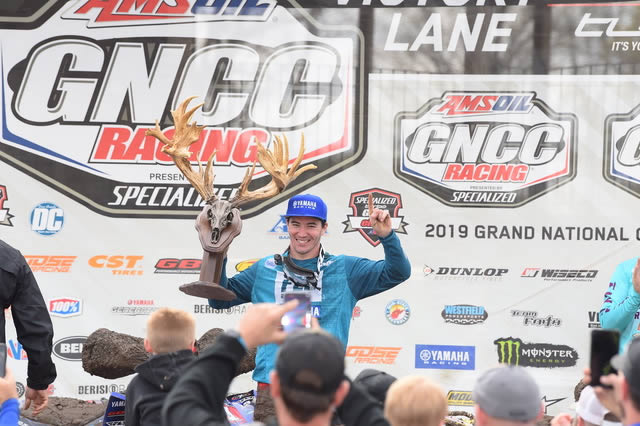 This is Walker's first win at the X-Factor Whitetails hunting ranch and his 49th overall career ATV win, tying Barry Hawk in third on the ATV overall wins list. While it wasn't the easiest win, the four-time champion continues his quest for number 5 as he heads into his home state race, The John Penton GNCC, this Saturday, May 18.
2019 WFR Standings
Walker Fowler – XC1 Pro – 1st overall
WALKER FOWLER
ANTIGRAVITY POWERED
Check out the AG-801 Lithium Battery powering Fowler's ride.