Race Report by Walker Fowler Racing
MILLFIELD, OH (May 28, 2019) – Walker Fowler headed to the 30th annual John Penton GNCC on Saturday, May 18, in his home state of Ohio, but was greeted with less than ideal course conditions after heavy rains on Friday. By the time he went to line up for rider intros, the field areas were dry, but the woods were rutted out, slick and muddy.
After a two-hour delay due to earlier races running late, everyone in the pro class was more than eager to get going once the green flag waved. Walker once again got an excellent jump off the start line but was pushed back to fourth once they crossed the holeshot line. Just two turns later he bumped tires with another competitor, which set him back midpack as they entered the woods.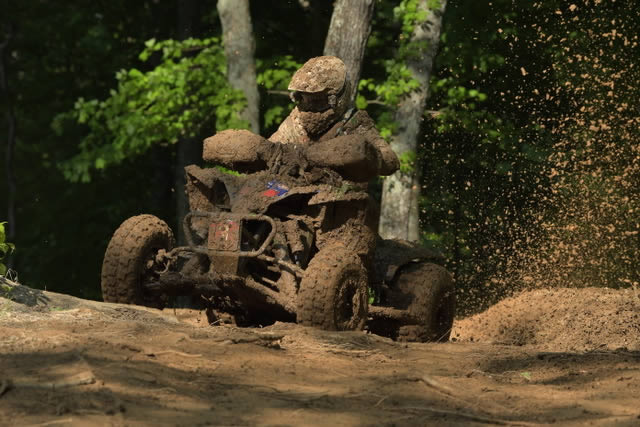 Walker continued to ride around the sixth and seventh place for the first two laps until he decided to make a push around the midway point when the rest of his competitors decided to pit. This vaulted him up to the fourth place position and while the leaders had a good cushion of time over him, this allowed him to reset his focus.
On the last lap of the race, he had a small cushion over the fourth place rider and gaining on the leaders until he hit two back-to-back trees.
"I just got cross-rutted and since my quad was so heavy from all the mud I couldn't pick it up and put in back in the rut," explained Fowler.
While this was a small setback, Fowler raced his way to the finish just two-seconds ahead of fourth place to round out the overall podium in third.
"I just felt a little off this weekend," said Fowler. "Once I finally got everything together and started making a push to the front I seemed to be struck with more bad luck. I was also cutting it close on gas with my pit strategy, but I will take third place considering how the weekend went!"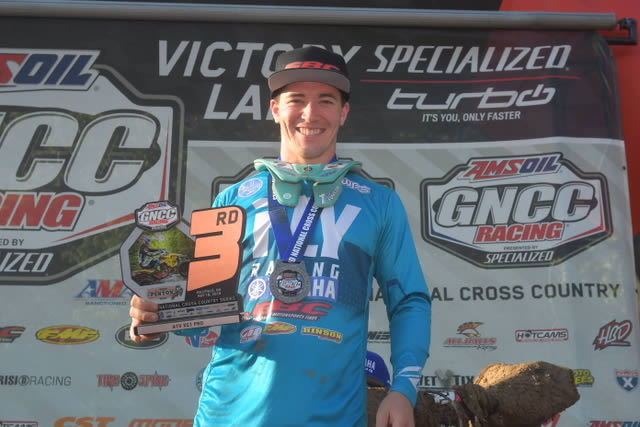 Racing continues this Saturday with the Tomahawk GNCC in Odessa, New York. Walker is the only ATV rider to claim the overall win in the four years the GNCC series has traveled to the facility and he will look to continue his success on June 1.
2019 WFR Standings
Walker Fowler – XC1 Pro – 1st overall (39 point lead)
WALKER FOWLER
ANTIGRAVITY POWERED
Check out the AG-801 Lithium Battery powering Fowler's ride.