Race Report by Walker Fowler Racing
ODESSA, ​NY (June 12, 2018) – The fourth annual Tomahawk GNCC took place this past weekend Saturday, June 9, in Odessa, New York. Walker Fowler wasted no time jumping out into the lead and once again grabbing the holeshot along the way – marking his fifth holeshot of the year. The Tomahawk venue has hosted perfect race conditions each year, but with the fields slightly dusty this year Fowler knew it was the position he needed to be in for success.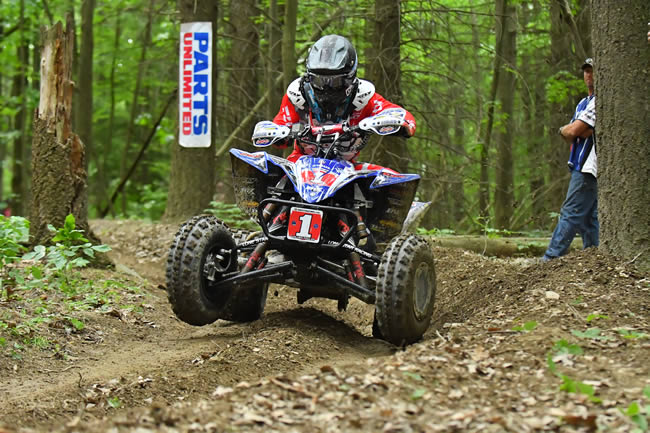 With a clear track in front of him, Fowler focused on setting a fast pace out front and distancing himself as much as possible. However, one of Fowler's biggest competitors was able to latch on to his rear wheels and keep up the pace. The duo made for some great racing action for the first half of the race and kept about a 30-40 second gap over third place.
Fowler's mid-race pit stop was smooth and quick and once he was back on course he had a small cushion between him and Chris Borich. Meanwhile, Borich was pushing the pace to catch back up, but got tangled up with a lapped rider which allowed Fowler even more breathing room. Fowler knew this was his opportunity to break away and did just that riding his way to his fifth win of the season by over 30 seconds.
"In the 4 years of the Tomahawk GNCC, I've managed to win them all which is pretty cool," said Fowler. "I guess you could say I don't share my Indian weaponry well!"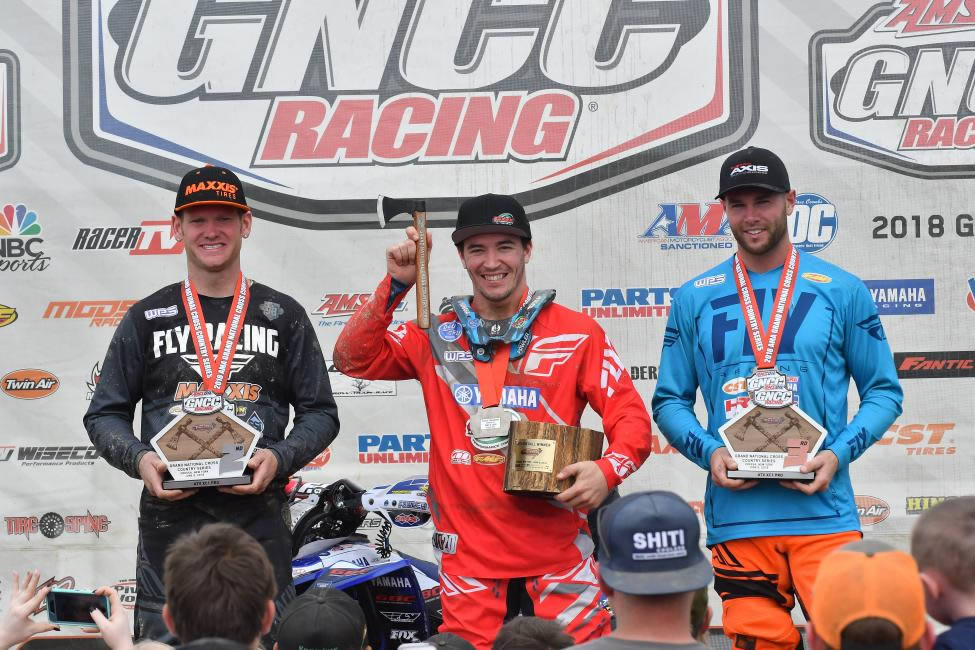 GNCC Racing resumes in two weeks with "America's Toughest Race" – the Snowshoe GNCC. Fowler sits 35 points over second place in the championship stands and feels comfortable knowing that the gap exists since you never know what can happen at Snowshoe.
Current WFR Team Results:
Walker Fowler – XC1 Open Pro – 1st overall
Walker Fowler – UXC1 Pro Turbo – 7th overall
Vickie Fowler – UTV Women – 3rd
WALKER FOWLER
ANTIGRAVITY POWERED
Check out the AG-801 Lithium Battery powering Fowler's ride.